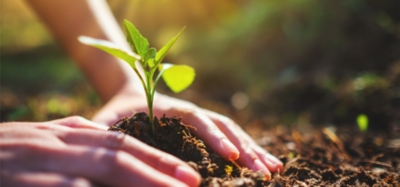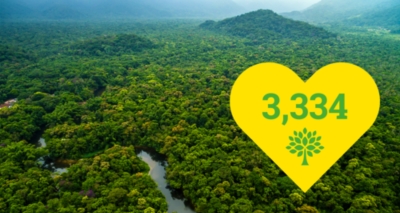 It's great that so many people got involved – and each and every one of them helped us to reach our goal: 3334 trees have been planted!
Thank you for supporting our campaign by "shopping green". Thanks for the great teamwork and transparent reporting from Nicaragua also go to our project partner PRIMAKLIMA. Not forgetting Filomar Herrara Rivera and his family either, to whom our thanks now go for working to ensure that each seedling becomes a sturdy tree.
There is a Chinese proverb that says "if you are planning for a year, sow rice; if you are planning for a millennium, plant trees." That's what we're going to do – with your help!
Trees are true superheroes: they absorb CO2 and release oxygen, provide a habitat for wildlife, improve soil quality and help to keep things cool, which is good for the climate. In 2022, you can help us to plant 3,334 trees in Nicaragua in partnership with PRIMAKLIMA . From 7 to 27 March 2022, you shop, we plant! But only as long as our current supply of trees lasts. So be quick… the first trees are already gone.

* This offer applies to activeGREEN label products purchased between 7 March and 27 March 2022, or until all 3,334 trees currently requiring planting have been planted.
Shop with us, put one product with an activeGREEN label in your shopping basket and complete your order
2. Subscribe to our newsletter
Subscribe to our newsletter – please use the same email address you used when ordering – by 27 March 2022
We will plant a tree for you in Nicaragua and you'll get a certificate via email once the promotion has finished
Our activeGREEN best-sellers
All models that bear the activeGREEN label meet stringent sustainability criteria, for example in terms of carbon offsetting. This applies to both our in-house products and products from other manufacturers. And customers who opt for activeGREEN don't have to pay extra. We believe that being green shouldn't have to cost more.

Support this campaign by choosing a sustainable product with the activeGREEN label, and know that you are doing the forests of the world a favour!
Nature says thank you, and so do we
The KAISER+KRAFT forest has been growing since 2018
In 2018, we launched our Company Forest campaign: for every assembly trolley with an activeGREEN label sold, we planted a tree in Nicaragua. The soil there has been badly damaged as a result of deforestation and the use of pesticides, and needs to be gradually reforested. We were able to support the reforestation project run by PRIMAKLIMA and plant a total of 3,000 trees.

This has had a positive impact: areas of land close to the Cañón de Somoto in Madriz have been rejuvenated, so that they can now be used for agriculture once again. Filomar Herrara Rivera and his family have made sure that every one of the saplings planted has grown into a sturdy tree that offers a safe habitat for bird life. The scheme has also created jobs and improved living standards in the region, offering new prospects for local people. In addition, it is helping to combat climate change in the long term.

We are now aiming to expand the KAISER+KRAFT company forest in 2022 – and we hope you'll give us a hand with your purchase between 7 and 20 March 2022.
Our project partner PRIMAKLIMA
Our project partner PRIMAKLIMA has been planting trees since 1991 with the aim of tackling climate change in a sustainable and equitable way. They give companies the opportunity to support reforestation projects financially both within Germany and abroad, and thus to play an active part in preserving and regenerating forests.

The PRIMAKLIMA team are extremely knowledgeable about forests and forestry, meaning they are experts at what they do. They have already planted more than 14 million trees, and that number is growing all the time thanks to the support of numerous companies.
Sustainability starts in your shopping basket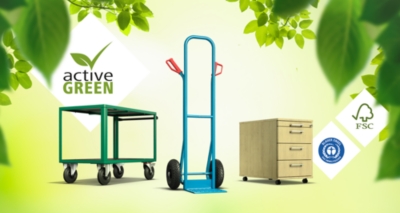 To help us all achieve the goal of treating our earth's resources with more care, we're giving you the best we've got: our sustainable range, so that you can shop well and shop green.
Contact us!
We are available to answer any further questions you might have.