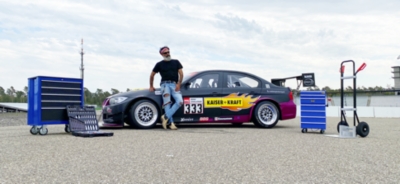 Everything down to the nuts and bolts
Making your championship workshop
Mobile assembly trolleys with a great range of tools under the bonnet, puncture-proof sack trucks and the right tools always at hand.
No, you can't put the brakes on them – our workshop products are a tour de force. Watch the product video and see for yourself. We are reporting from the race track, and are making the most of this opportunity to introduce our new sack truck system. They'll get your wheels spinning!
Product video: An elite team in every workshop
Get your custom sack truck now!
Also available with an individual design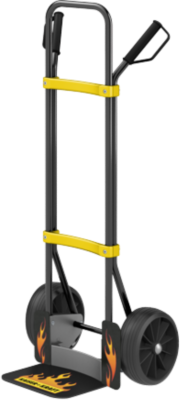 We manufacture this sack truck especially for you in our own production facility. No matter whether you need to transport sacks, crates, washing machines or refrigerators – this powerhouse can easily master loads of up to 200 kg. And with an individual design, you can choose the options yourself.
Sack truck systems with a modular design
Easy self-assembly
Can be converted and upgraded individually
10 year guarantee
Ready for a pit stop
Our service team is now waiting in the starting blocks.
During a pit stop in Formula 1, every mechanic has a job to do. One takes care of the engine, the other looks after the wheels. The service team from KAISER+KRAFT also know exactly which nuts and bolts their products contain – whether heavy duty shelving units or assembly trolleys. Which means that when you buy something from us, we won't just be there for you during the order process and delivery, but afterwards as well, if you need it.
After-sales service
Spare parts + repairs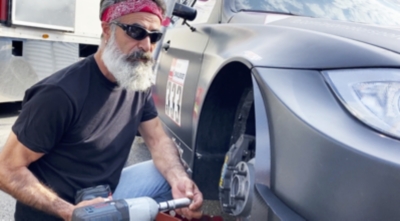 Product categories for your workshop