Back
Desk with electric height adjustment Upliner 2.0
Anybody who has worked at a height adjustable desk like the UPLINER never wants to work anywhere else ever again. The UPLINER models represent dynamic standing and sitting in the most modern way. The desk can not only be adjusted to exactly the right height, it also enables you to work standing up or sitting down and to switch between them as you wish. After just a short time the "UPLINER effect" will kick in. You will feel refreshed, healthier and have more energy. This will improve your performance in the long-term. The timelessly elegant desk also demonstrates that ergonomic functionality does not mean you have to forgo a great design. Find out for yourself what difference the UPLINER can make to your work
New standards for healthy working
Why do you need an ergonomic desk? The opportunity of switching between standing and sitting to work several times a day noticeably relieves the strain on the back, muscles and joints. The UPLINER can help to ease acute complaints and prevent characteristic "office pains" such as backache and cardiovascular diseases. Regular movement while at work improves posture, stimulates circulation and increases calorie consumption. And anybody who is more or less pain-free and fit can concentrate better. A sitting/standing desk benefits the employee and the company as healthy employees are more satisfied and perform better.
Functionality meets style
Your desk is your daily companion. It has to function perfectly, an attractive design is a nice extra. The UPLINER has both: high quality manufacturing and a timelessly simple design. So how does the UPLINER work and what models are available.


All models work according to the same functional principle: The height of the tabletop can be adjusted progressively to the sitting or standing height you prefer. Depending on the model, this is done by integrated electric motors or manually with a crank.

In addition all UPLINER desks are made from robust materials and have a stable construction. The frames and base are made of steel and have a max. load of up to 150 kg. The lifting speed of the electrically operated models is between 29 mm/s and 40 mm/s. The smooth start and stop of the motor guarantees height adjustment without jolting and protects the desk against fast wearing.


The shape – rectangular, round or as a corner desk – as well as the size and colour can be selected to suit your office. The tabletop is available in a beech finish or in light grey colour, discreet colour nuances that create a pleasant and peaceful atmosphere.
The next generation: UPLINER 2.0
The further development of the electrically adjustable UPLINER – the UPLINER 2.0 – is fitted with additional features that make using it even easier. The electrical height adjustment has been enhanced with a memory function. Four individual settings can be saved to four memory buttons and changed at any time. Your desk height can be set at the touch of a button! In addition the 2.0 version also has collision protection. This function stops the motion automatically when the tabletop encounters an obstacle.


The cable tray fitted as standard folds out and means that your desk is always orderly. There are also more colours and finishes – the tabletops are available with a maple or walnut finish or in white.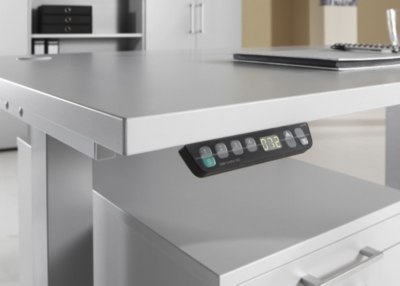 Certified raw materials, responsible purchasing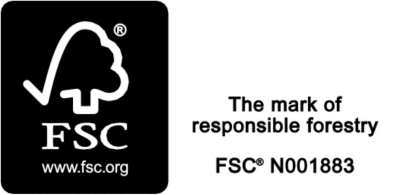 Function, quality and design are the most important aspects of office furniture, however the origin of the raw materials also plays and important role. The UPLINER models are among our FSC-certified office furniture models.


This means that the wood used comes from sustainable forestry. When you buy FSC-certified products you are also making a contribution to responsible forestry.

Our top categories from this guide