Back
PRO e-cargo delivery bicycle
E-cargo bicycles are undeniably on-trend as a means of transport of the future. They might not be quite as cool as Dennis Hopper was on his motorbike in Easy Rider. But just like the 1969 film, e-bicycles reflect the times in which we live. And points us towards a future of electric mobility.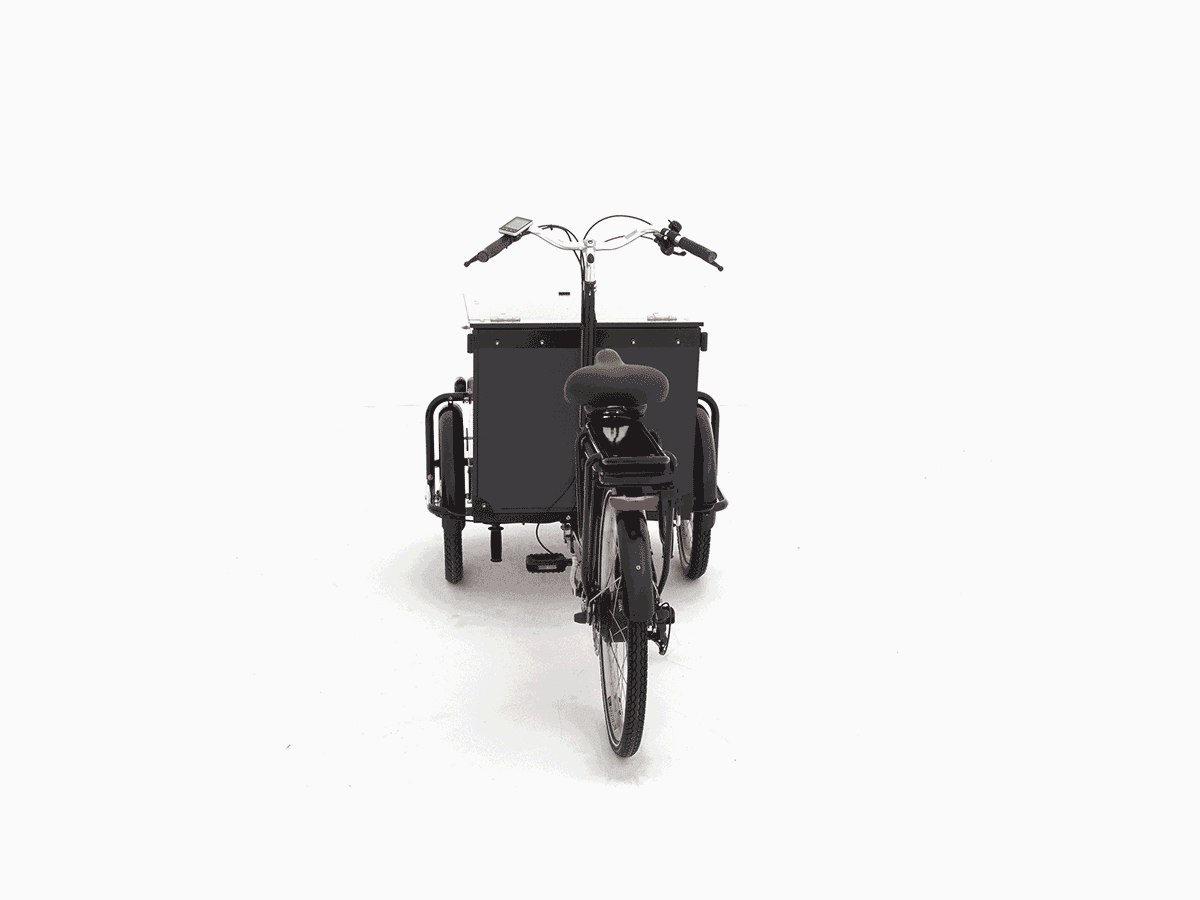 At the moment, more and more companies and businesses are discovering transport or cargo bicycles for themselves. It's easy to understand why: they are cheaper to purchase and the costs of maintenance and parking are lower, less space is needed to park them, they help people stay healthy at work by allowing them to exercise more, and their carbon footprint is better. Last but not least – cycling is fun.

We've taken the lead – and are showing you our 2021 model "E-CARGO Easy Rider", which is certified by SGS and by TÜV.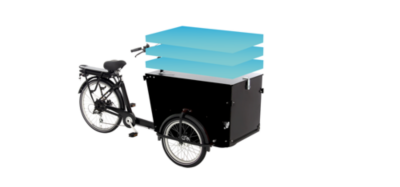 Can carry loads of up to 80kg in weight
A real workhorse that safely and effortlessly transports materials, equipment and other items to places close by. The rear wheel motor, or more precisely wheel hub motor, helps you start off and ride straight ahead at speeds of up to 25 km/h. This makes it particularly convenient when you're moving a load that is almost as heavy as the load limit of 80 kg.

Did you know that direct run motors like this can also use energy recovery (recuperation) to increase their range, which also has the benefit of protecting the mechanical brakes.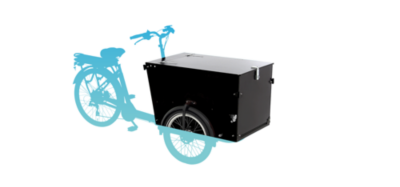 Large, covered transport box
The box featuring a capacity of 300 litres is secured to the front section of the bike between the two front wheels, and the electric drive makes it easy to move even when the crate is fully loaded.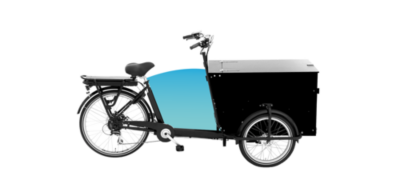 Easy to step onto
Getting on and off is particularly comfortable due to the low frame. The model comes in a unisex version, suitable for people from 1.57 m to 1.98 m tall.
0% e-mission. 100% e-mobility. 1,000% e-motion.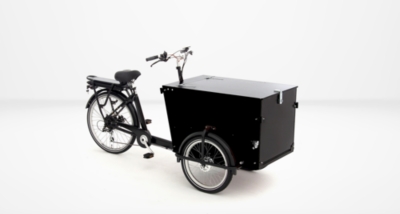 View all the product information about the PRO e-cargo delivery bicycle in the webshop now, and place your order directly.
Then let's keep on the move – fully charged with e-mobility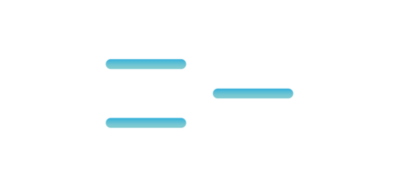 Three wheels for more stability
The three-wheeled design keeps the e-cargo bicycle well balanced and stable, even when it's stationary or going around a corner. The three wheels also mean it can be easily and safely parked.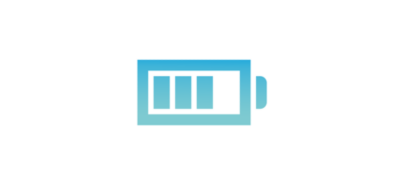 Rechargeable battery: lithium ion technology
The rechargeable battery used in our cargo bicycle has a capacity of 374 watt hours, which is generally sufficient for a range of between 40 and 60 km. The rechargeable battery itself is installed under the cargo carrier which, for example, gives the bicycle a low frame, and harmonises perfectly with the design.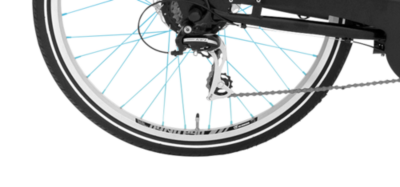 Extra sturdy spokes
Spokes that have been made to be sturdy are a key feature of cargo bicycles in particular, as they need to be able to withstand higher loads.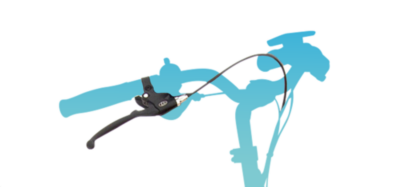 High quality parking brake
The parking brake stops the bike from rolling away, and is an essential feature of cargo bicycles: it provides an additional means of securing the bicycle's higher overall weight, and therefore also allows the cargo bike to be parked on slopes.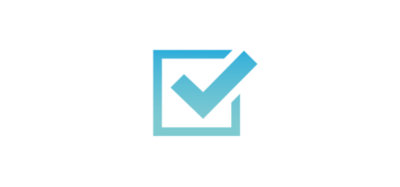 A source of inspiration
Hard-wearing Schwalbe brand tyres, Weinmann rims, Shimano Nexus 7-speed derailleur gears. An ABUS frame lock and height adjustable handlebars. The steering dampers are equipped with gas springs and therefore ensure an ideal ride comfort. What's more, the PRO e-cargo delivery bicycle is certified by SGS and by TÜV.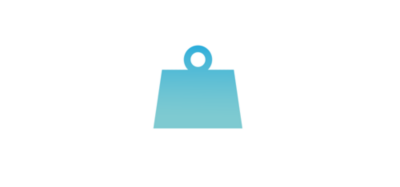 Permissible overall weight
You will need to factor in the weight of the cargo bicycle, the weight of the rider and the weight of the cargo when working out the permissible overall weight.
If you want, you can go for a ride right now.
Cargo bicycles are making a comeback and promoting urban mobility and better health: users of cargo bicycles know clever ways to avoid potential traffic jams – let's also remember there are limited bus and train services available at the moment due to the distancing measures that apply – and thereby minimise any risk of catching the coronavirus. They allow you to remain mobile even without a driver's licence, and some countries even offer subsidies for them.

Company bicycles and cargo bicycles also allow you to optimise your ecological footprint, get employees exercising more, and improve company logistics without any emissions at all. They are ideal for use on the company grounds, for quick deliveries by courier or for workers to transport lighter materials.
Has this topic grabbed your attention?
We have put together some additional information material for you, and will be happy to recommend suitable products from our range.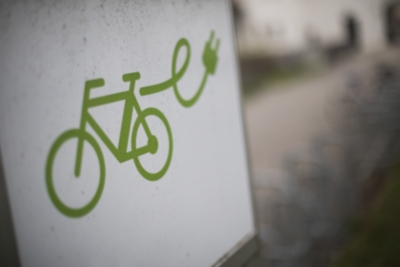 Time to take the load off your legs
Whether it's a cargo bicycle, an e-cargo bicycle or an e-scooter, the classic pushbike has long been superseded by larger, more sophisticated and, above all, much more powerful rivals.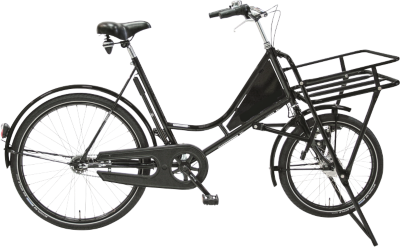 How cargo bicycles are used at companies
The future of mobility is no longer reserved for cars alone. The popularity of cargo bicycles is increasing in leaps and bounds, and they are becoming established as a credible alternative for transporting objects from A to B, both for private purposes and in business environments.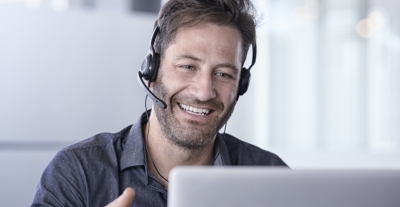 On your marks, get set, go!
Stable, fast, manoeuvrable, a two-wheeler or three-wheeler? An e-cargo bicycle or something else? For the company grounds or quick deliveries by courier? There are many different ways to get ready for the future. Let's choose the best one for you together.
Our top categories from this guide