Boltless shelving unit, blue
5 moulded chipboard shelves, max. load 265 kg
Easy plug in assembly – can be plugged together within minutes
5 adjustable, high density moulded chipboard shelves
Tested and certified according to European production standards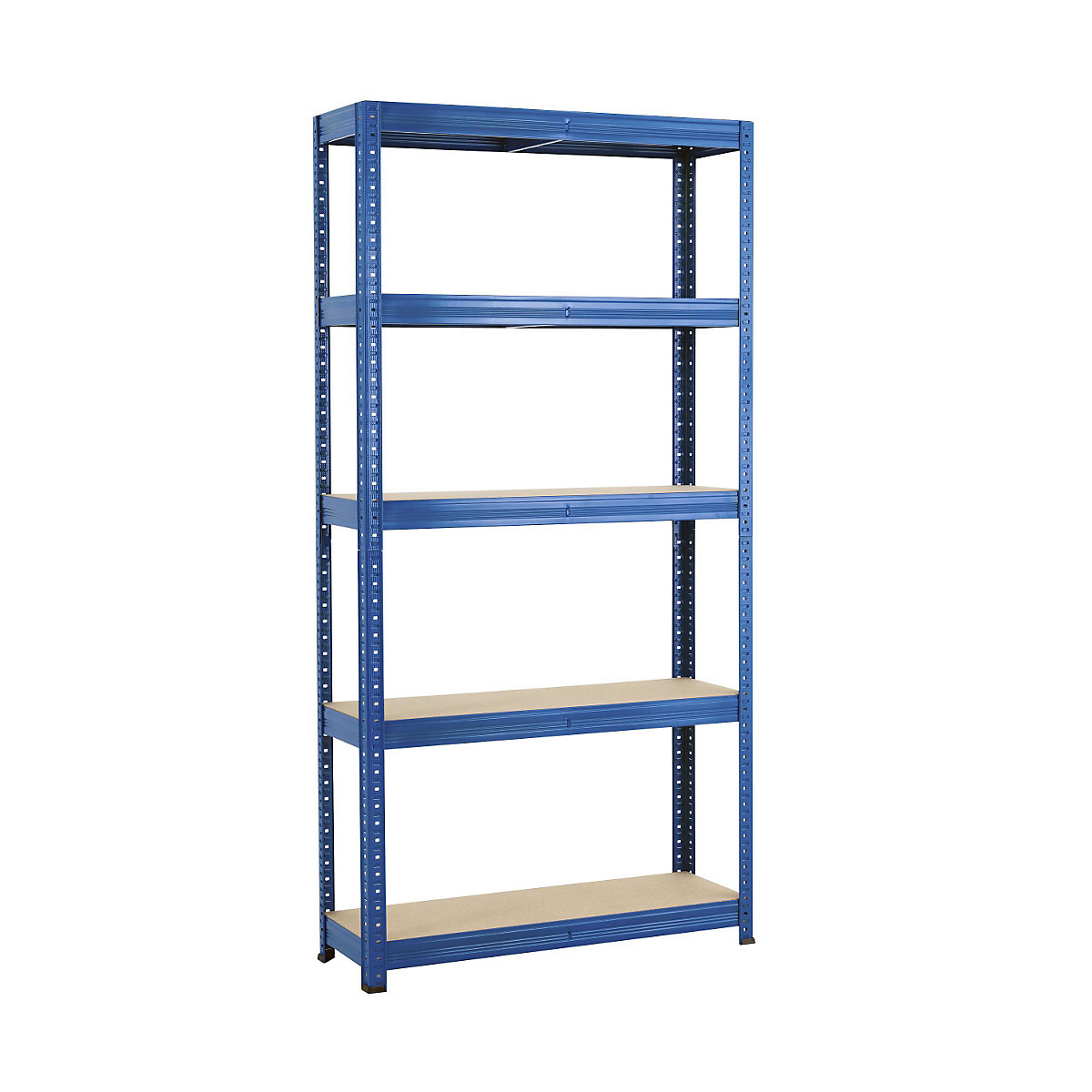 Ref.: 455269 10
Boltless shelving unit, blue, 5 moulded chipboard shelves, max. load 265 kg, HxWxD 1780 x 900 x 450 mm, Max. bay load: 1325
Price / items (Excl. VAT)
Suitable for general storage applications in warehouses, workshops and garages.
If the height of the shelf unit equals more than 5 times its depth, it must be secured against tipping with suitable floor or wall fasteners.

Light-duty industrial shelving with a load capacity of up to 265 kg.
All specified max. loads apply with uniform load distribution.
Easy plug in assembly – can be plugged together within minutes
5 adjustable, high density moulded chipboard shelves
Tested and certified according to European production standards
Customers who purchased this item also purchased