EUROKRAFTpro – Sheet metal storage box
HxLxW 1750 x 1100 x 3000 mm
For clear and space-saving storage of sheet steel panels up to size 1500 x 3000 mm
Sturdy frame construction with 7 feeds
Feed side with continuous steel roller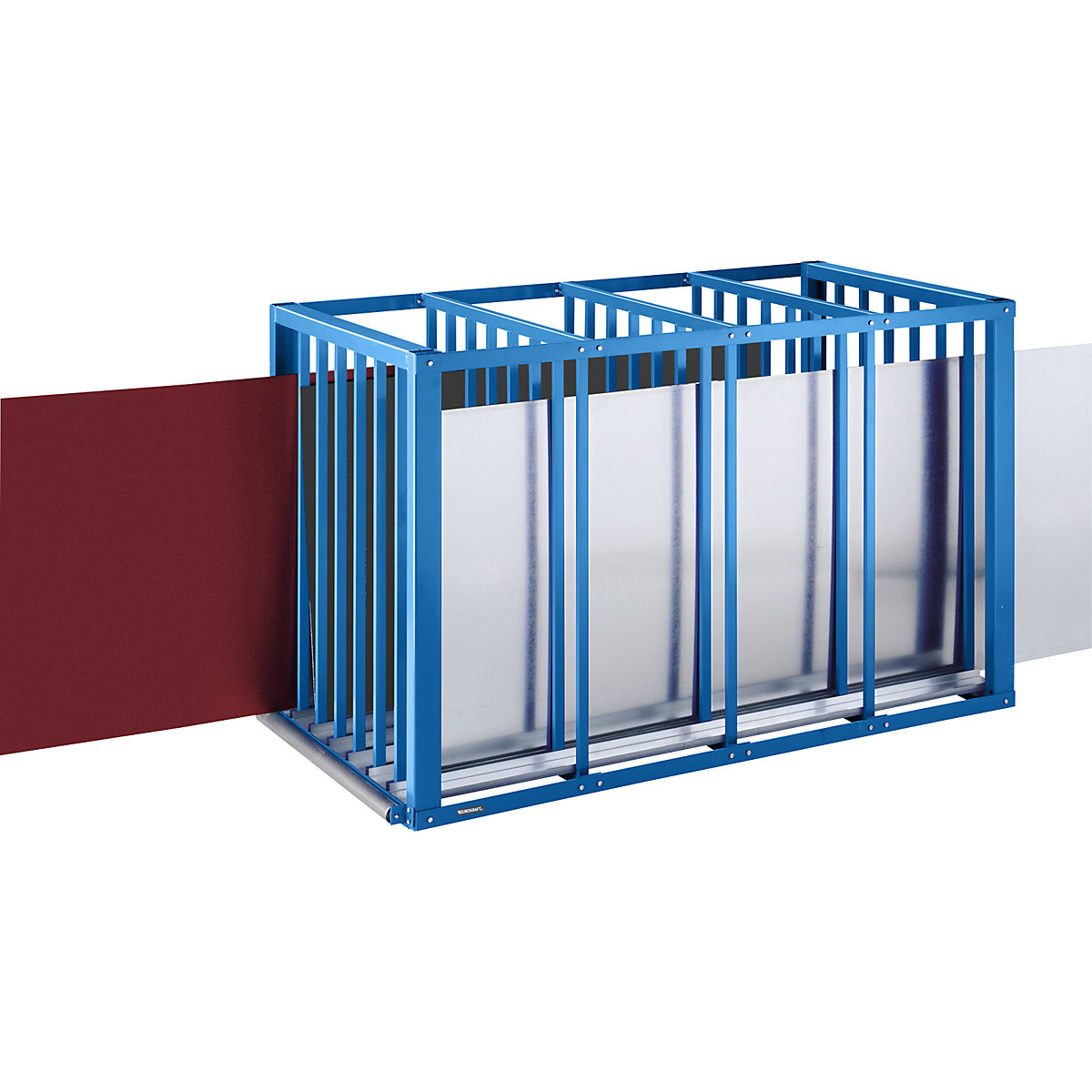 *
Whether azure blue or salmon pink – we will customise the product for you for a surcharge of just 10%. Please note that this voids your right of return, and that the delivery time may be longer. The colours shown on your screen may deviate from the original.
Ref.: 175822 10
EUROKRAFTpro – Sheet metal storage box, HxLxW 1750 x 1100 x 3000 mm, light blue
Price / items (Excl. VAT)
Vertical storage of standard sizes 1000 x 2000 mm, 1250 x 2500 mm and 1500 x 3000 mm.
All parts plastic coated, light blue RAL 5012.
Supplied flat pack – easy self-assembly.
For clear and space-saving storage of sheet steel panels up to size 1500 x 3000 mm
Sturdy frame construction with 7 feeds
Feed side with continuous steel roller

Customers who purchased this item also purchased