Perforated wall panel
HxW 1052 x 614 mm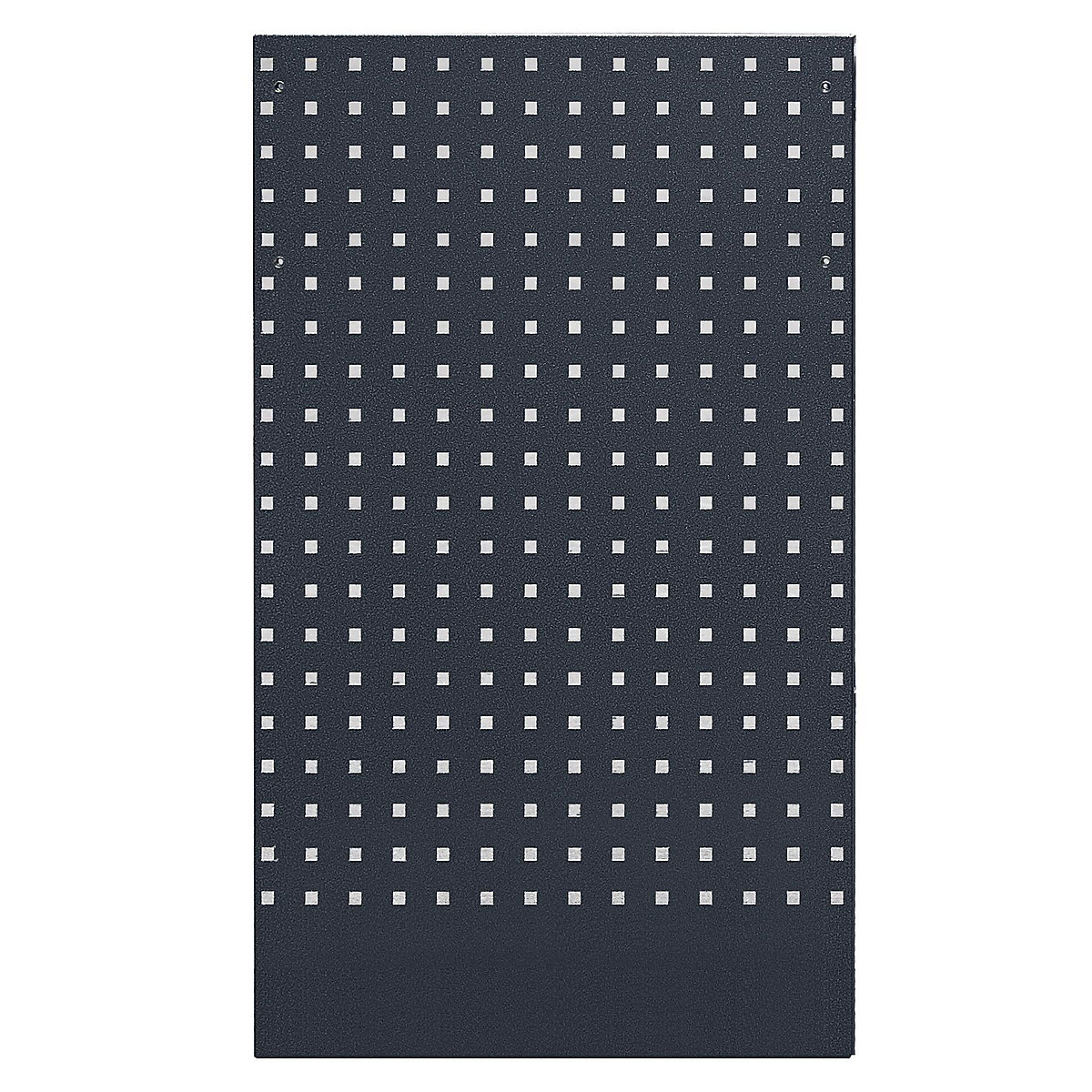 Ref.: 453108 10
Perforated wall panel, HxW 1052 x 614 mm, 24 mm thick
Price / items (Excl. VAT)
For mounting on the rear of base cupboards. Total thickness approx. 24 mm.

The workshop of your dreams is just 5 steps away

1. Choose the number of base cupboards
All cabinets with open housing lid. Base unit below multiplex or stainless steel worktop. Can also be used individually in combination with a 680 mm wide worktop.
2. Choose the number of perforated panels and connectors
1 perforated panel per base cupboard possible. Several perforated panels are connected using connecting elements and installed on the base cupboard. Perforated panels that end to the left of right of the wall cupboard are fitted with an end connecting element.
3. Choose the worktop
For mounting above 1, 2 or 3 base cupboards.
4. Choose the number of wall mounted cupboards
One wall mounted cupboard can be mounted on each perforated panel.
5. Choose the full height cupboards
Single or double door full height cupboards can be mounted on the left or right side of the wall cupboard respectively. When connected to a perforated panel, one connecting element is required.
This item is a component of a modular workshop cupboard system. Put together your very own workshop of your dreams, or order a preconfigured complete offer. All items can be found under Combinations.
Customers who purchased this item also purchased