Mannus – PIRAT aluminium flag pole
without extension arm
height above ground 6 m, Ø 75 mm
Hoistable rotary extension arm can be retrofitted
Weather resistant, anodised aluminium
Cylindrical profile
Interior hoisting device with safety rope clamp
Vertical flag guidance by means of strap loops on the pole
Easy to hoist due to double roller guides in the pole head
Weights prevent the flap from fluttering upwards on the pole, and to make taking the flag down easier
Pole fittings made of high quality plastic
Lockable as standard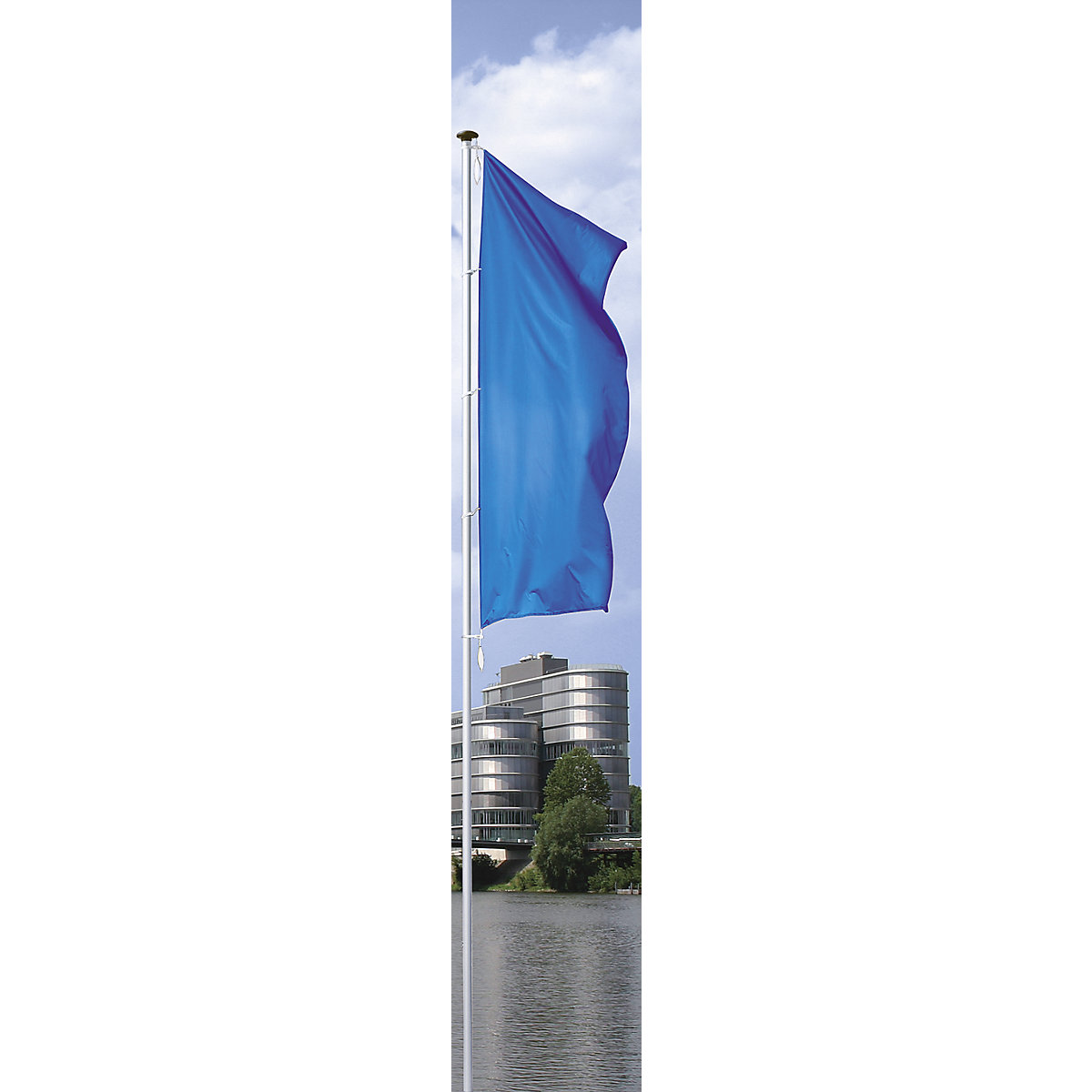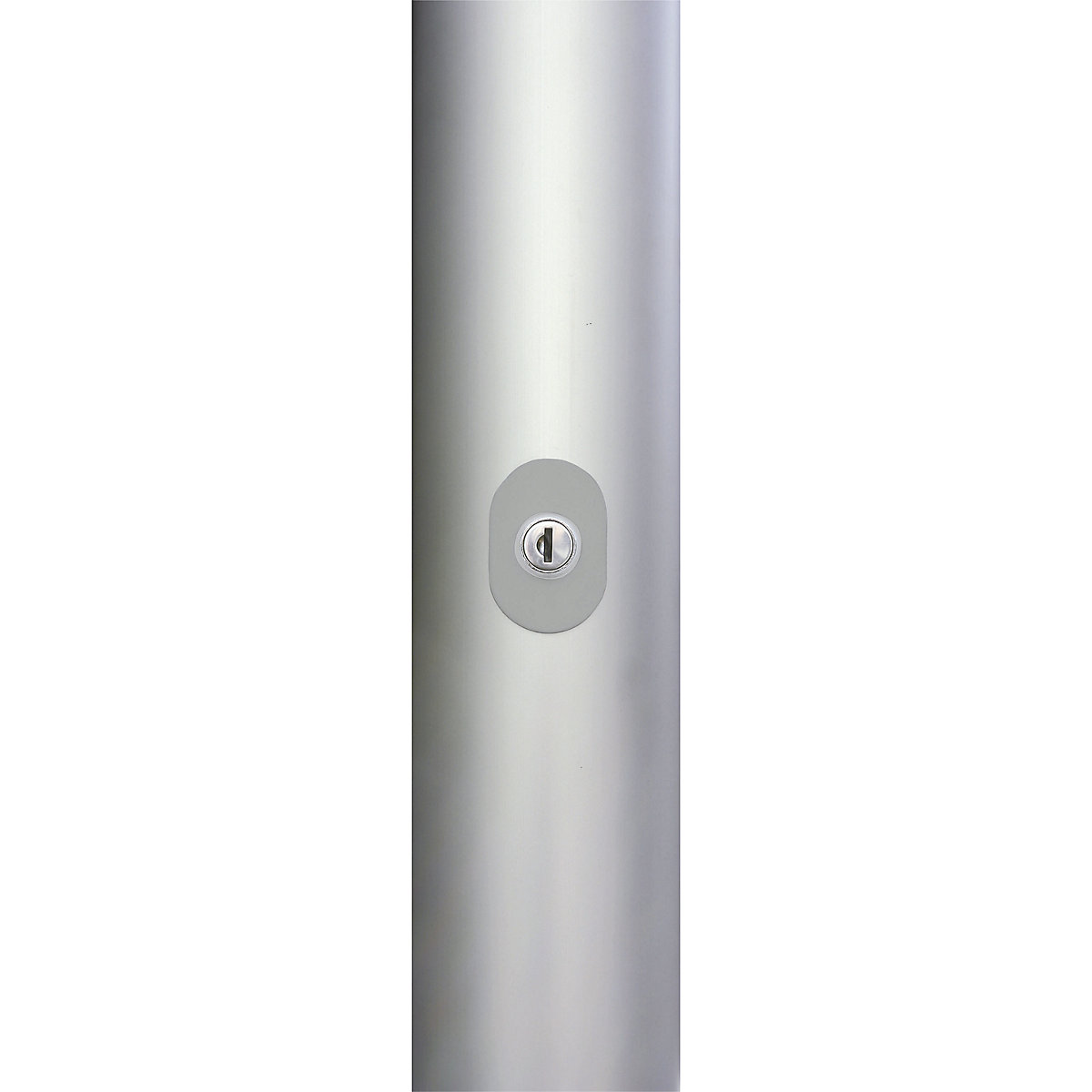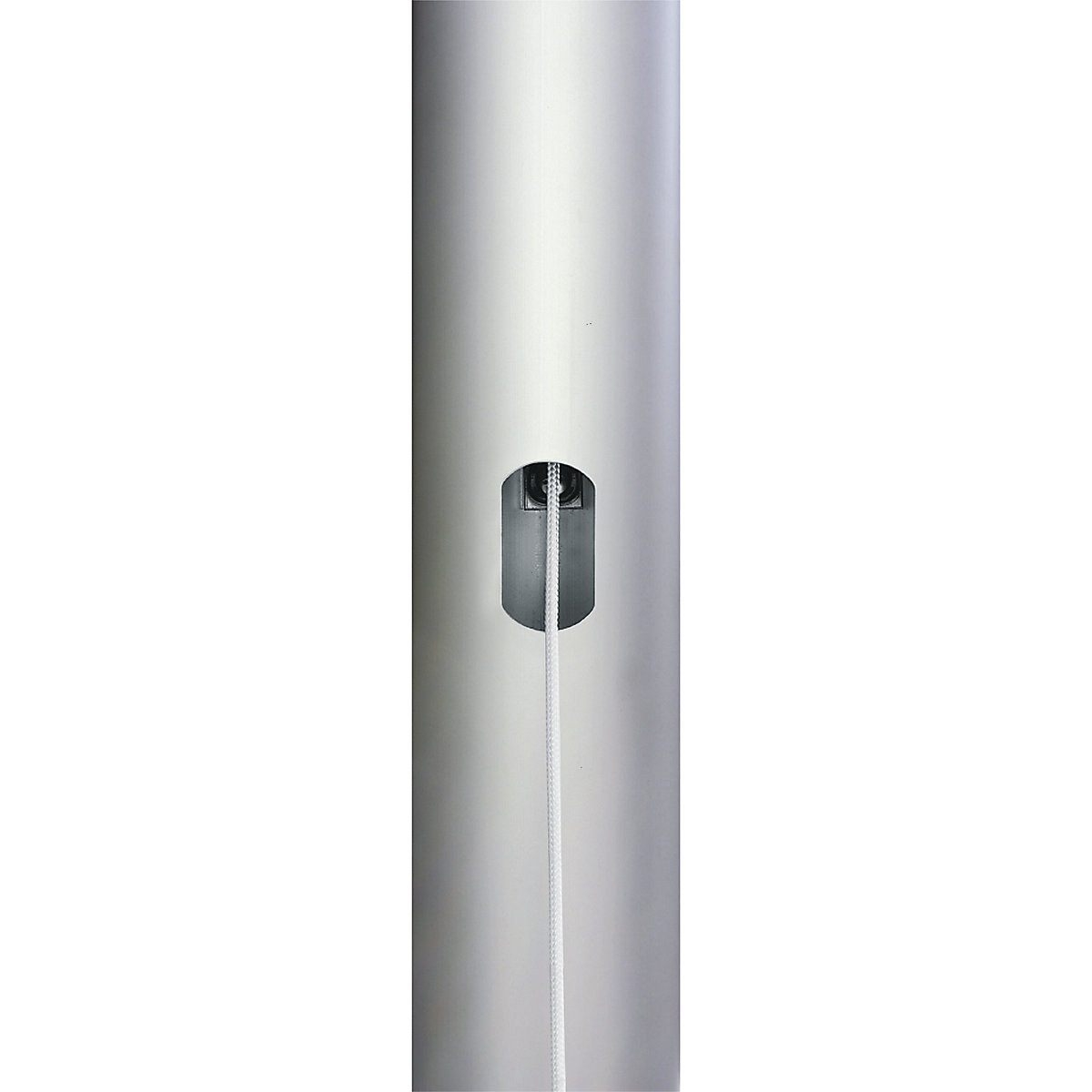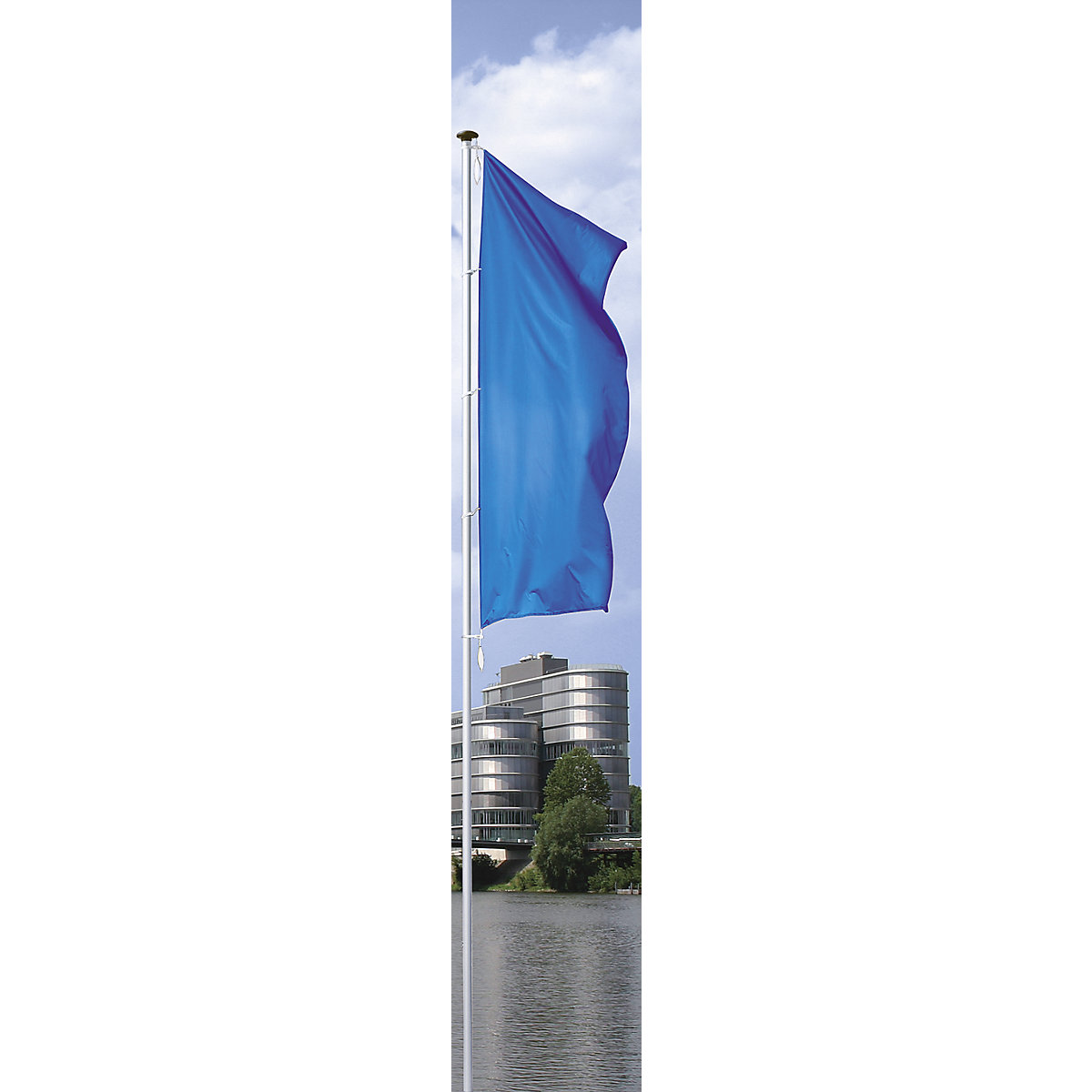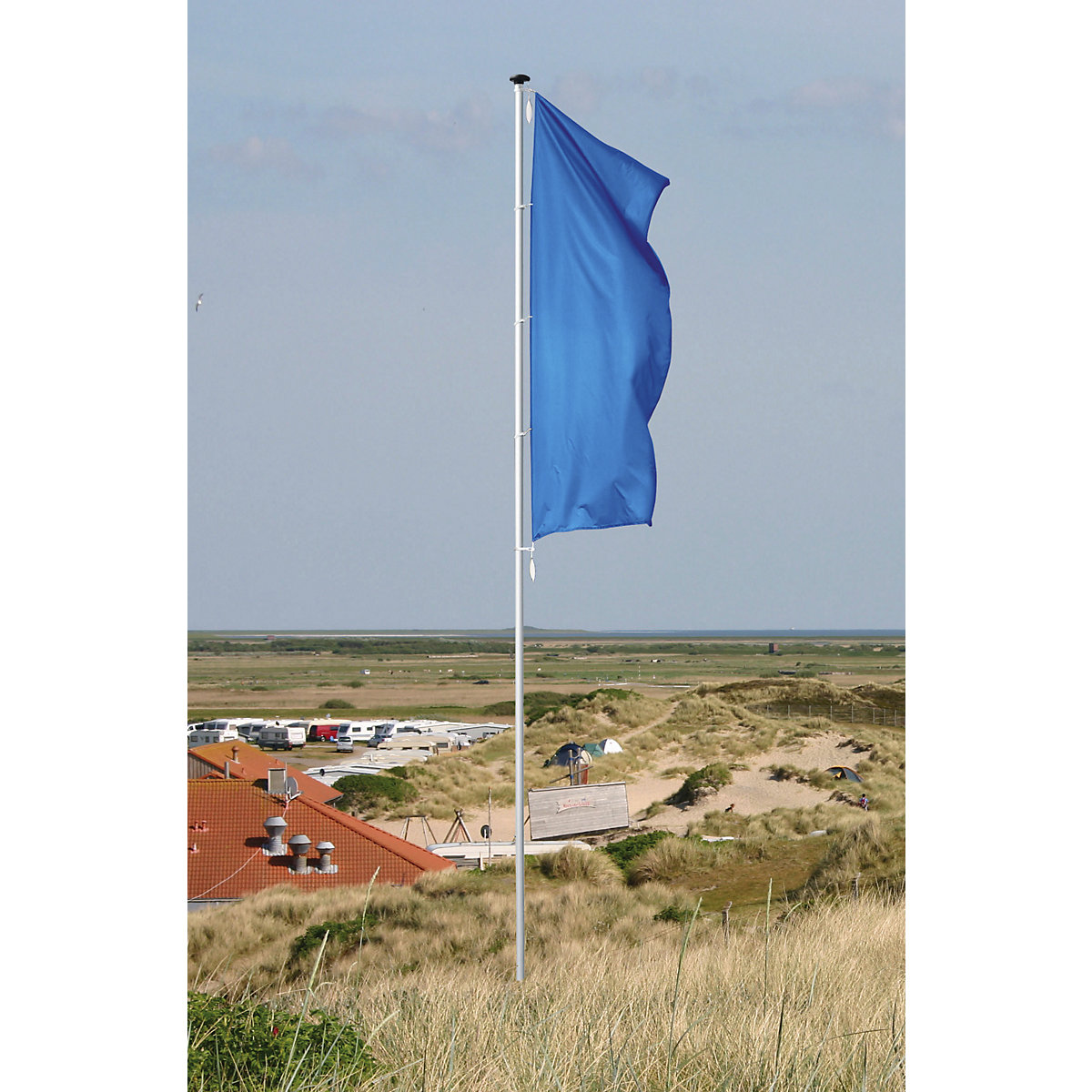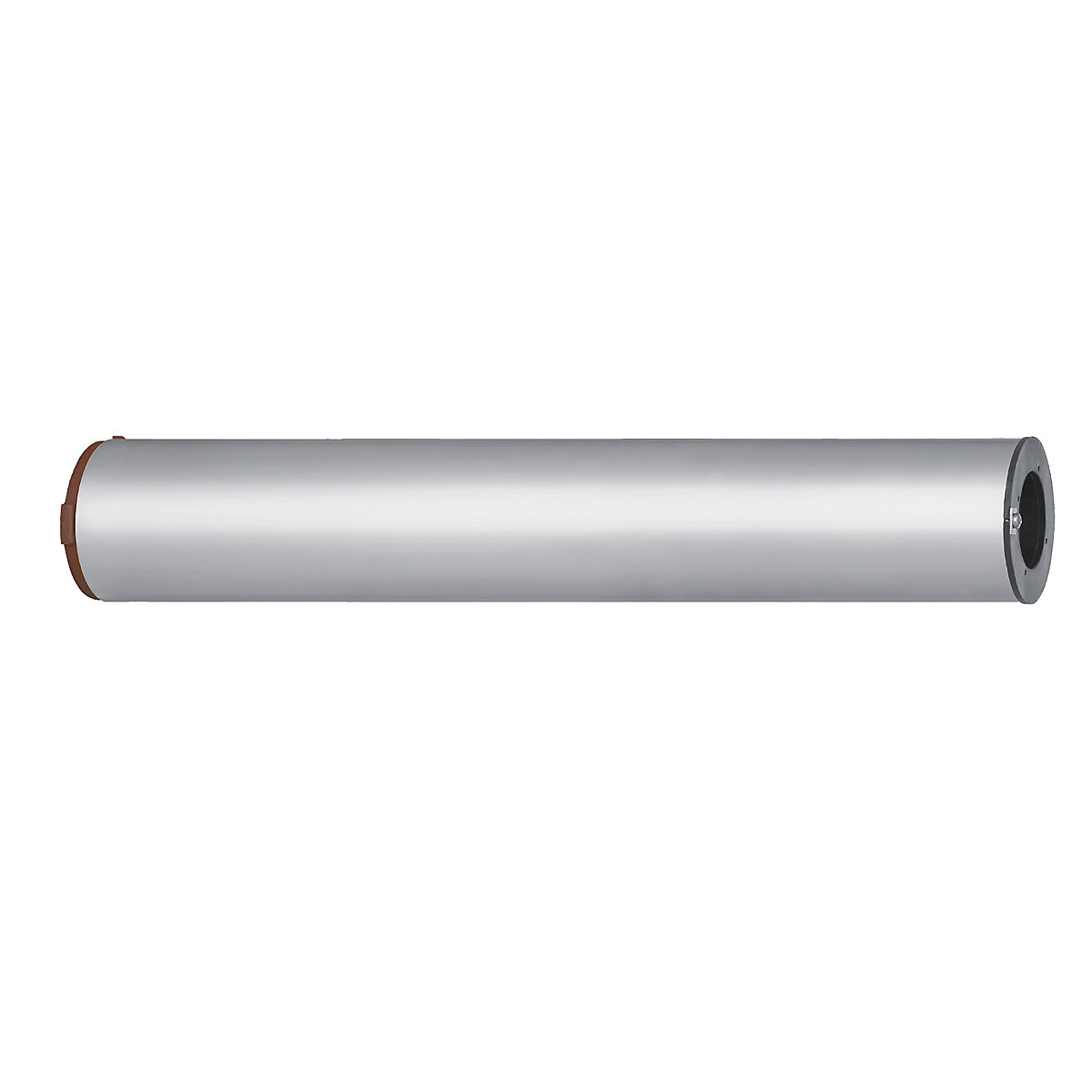 Properties
Height above ground [m]: 6, Transportation length [m]: 6.7, Diameter [mm]: 75, Weight [kg]: 21.68
---
Good reasons to purchase products from us
Guarantee of up to 15 years
30 day right of return
Free delivery
Fast delivery
---
We will be happy to help you
1 800 677 300
Monday-Friday 8am-5pm
Adjustable plastic gliders for various flag sizes. Standard pole head: flat plastic head with an oval shape, charcoal coloured with integrated rope guide rollers.
Hoisting mechanism: integrated on the inside of the pole, made of high strength nylon material. The rope anchoring clip for hoisting the flag in installed in an operating recess.
Flag anchored to pole by special plastic gliding belts and features weights on the upper and lower belt to tauten the flag.

With cylinder lock
The flag can be easily raised after the cylinder lock is unlocked and the cover is opened.

Supplied with base mount with centring wedge.
Additional versions of flag poles as well as a variety of base mounts are available on request.
Hoistable rotary extension arm can be retrofitted
Weather resistant, anodised aluminium
Cylindrical profile
Interior hoisting device with safety rope clamp
Vertical flag guidance by means of strap loops on the pole
Easy to hoist due to double roller guides in the pole head
Weights prevent the flap from fluttering upwards on the pole, and to make taking the flag down easier
Pole fittings made of high quality plastic
Lockable as standard
| | |
| --- | --- |
| Design of raising device | internal hoisting mechanism which locks with a cylinder lock |
| Complete with flag poles | incl. base mount |
| Mast structure | without rotary extension arm |
| Material | anodised aluminium |
| Floor fastening | with centering wedge |
| Product type | flag poles |
| Supplied | flat pack |
| Pictorial instructions | |