Gura – Light duty skate wheel conveyor, aluminium frame with zinc plated steel skate wheels
track width 300 mm, distance between axles 100 mm
length 1 m
Optimises the material flow in the company
Modular system, making it individually adjustable
A very low empty weight makes it suitable for flexible use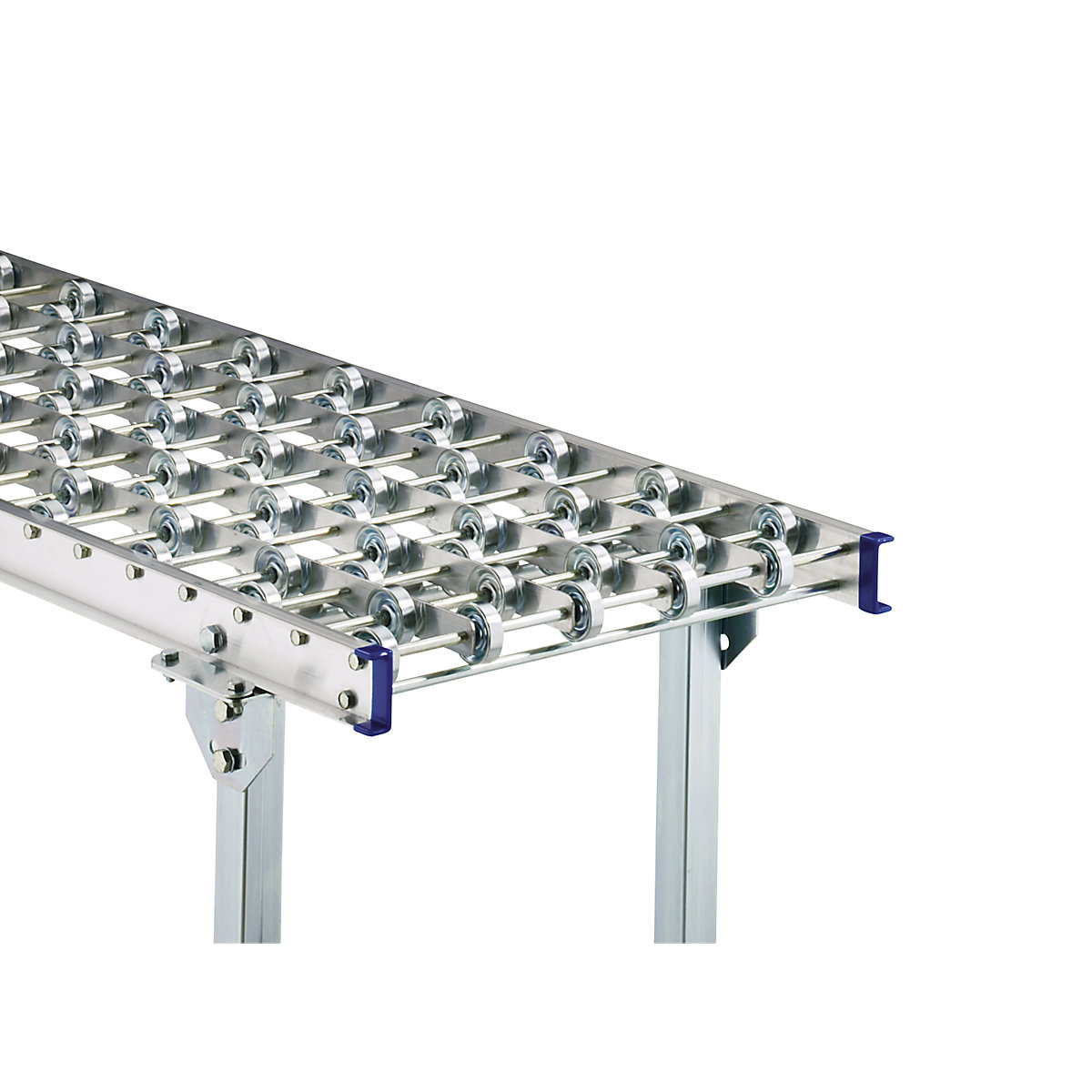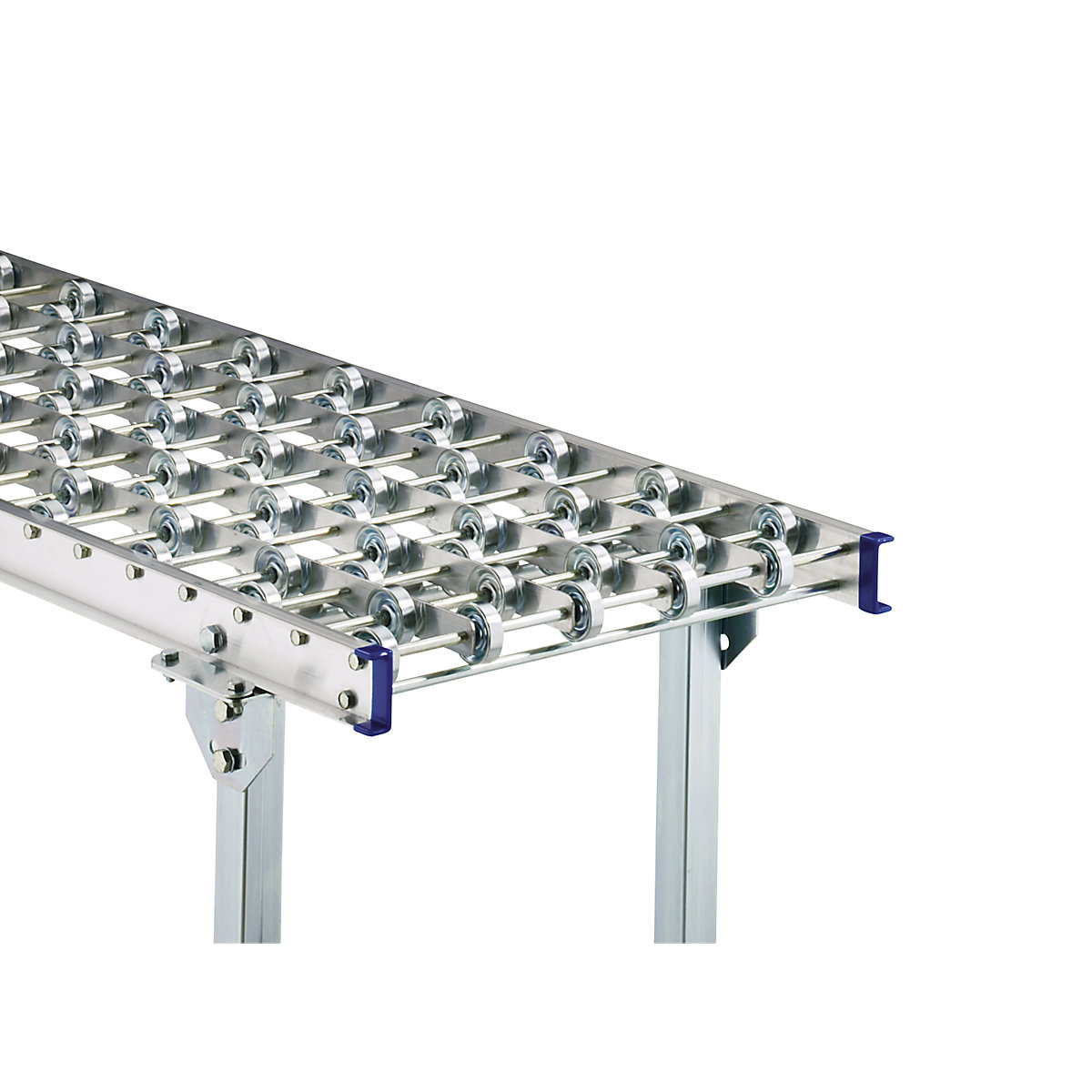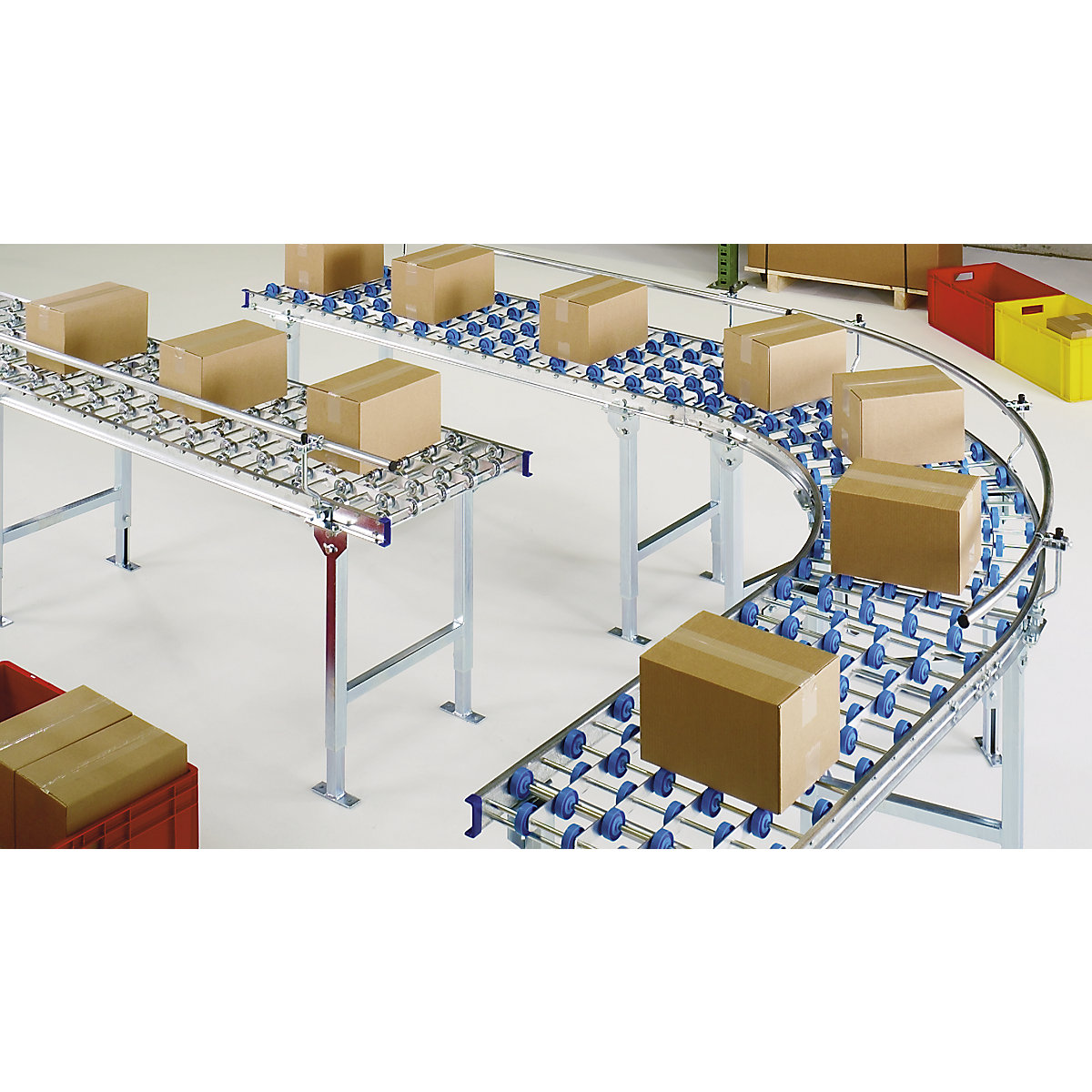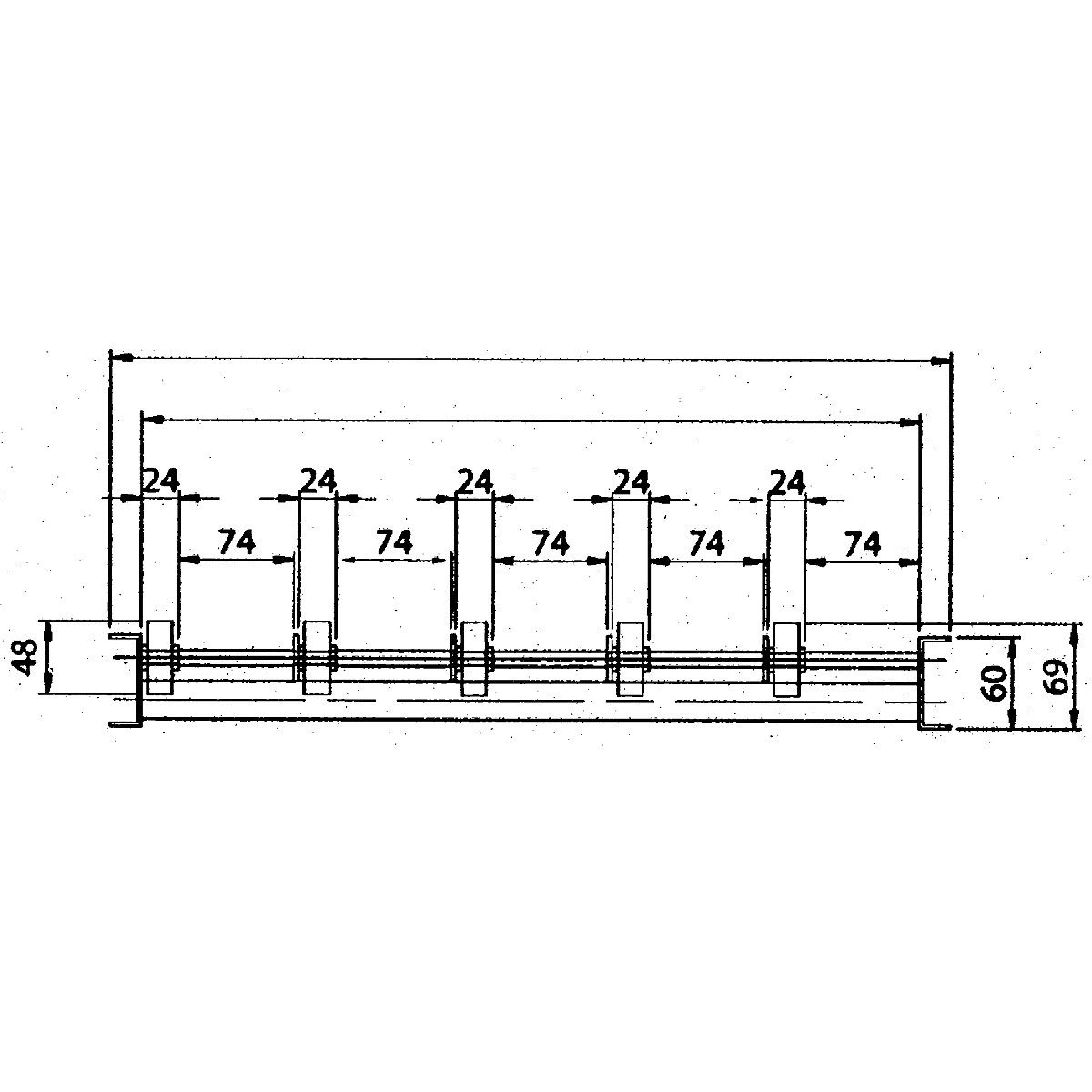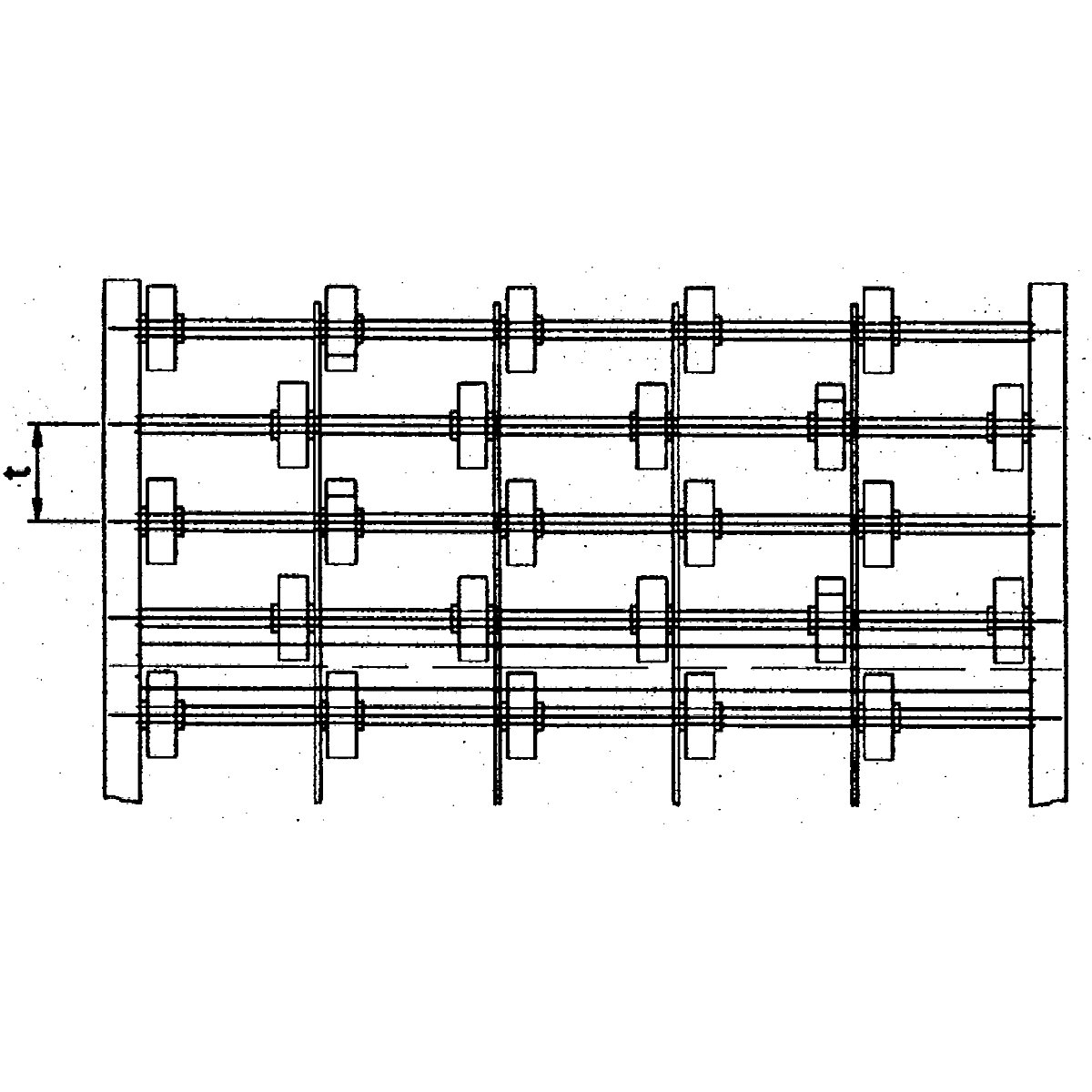 Properties
Length [m]: 1, Model: straight 1000 mm, Weight [kg]: 5.8
---
Good reasons to purchase products from us
Guarantee of up to 15 years
30 day right of return
Free delivery
Fast delivery
---
We will be happy to help you
1 800 677 300
Monday-Friday 8am-5pm
This lightweight skate wheel conveyor from GURA improves the material flow within a company quickly and easily. The versatile modular system allows individual adjustment to suit your requirements.

Sturdy profiles with 20 x 60 x 20 mm. Skate wheels with ball bearings, Ø 48 mm. Staggered layout of skate wheels from axle to axle with constant number per axle. The underside of the goods being moved must be flat, smooth and firm to guarantee the material flow.

Designing your conveyor:
– Assemble required conveyor length from individual sections. Determine required number of straight and curved sections.
– Determine track width according to largest dimension of goods to be transported and axle spacing of the rollers according to smallest dimension of goods to be transported.
– With 75 mm axle spacing the effective length for 1 m = 975 mm, for 2 m = 1950 mm.

Use our individual CAD planning service for comprehensive complete planning.
Custom models, 45° curves and passages upon request.
Supplied without double stands, quick connectors, protective caps and side guide rails.
Optimises the material flow in the company
Modular system, making it individually adjustable
A very low empty weight makes it suitable for flexible use
Track width

300

mm
Design of frame

aluminium

Skate wheel material

steel, zinc plated

Max. load

200

kg
Axle spacing

100

mm
Overall height

69

mm
Width of goods conveyed

150 – 400

mm
Length of goods conveyed

300 – 1000

mm
Skate wheel arrangement

3 : 3

Overall width

340

mm
Product type

light duty skate wheel conveyors

Supplied

assembled

Pictorial instructions