Gura – Small roller conveyor, aluminium frame with plastic rollers
track width 400 mm
axle spacing 25 mm, length 1 m
Optimises the material flow in the company
Modular system, making it individually adjustable
Transport flow also possible on a slight pitch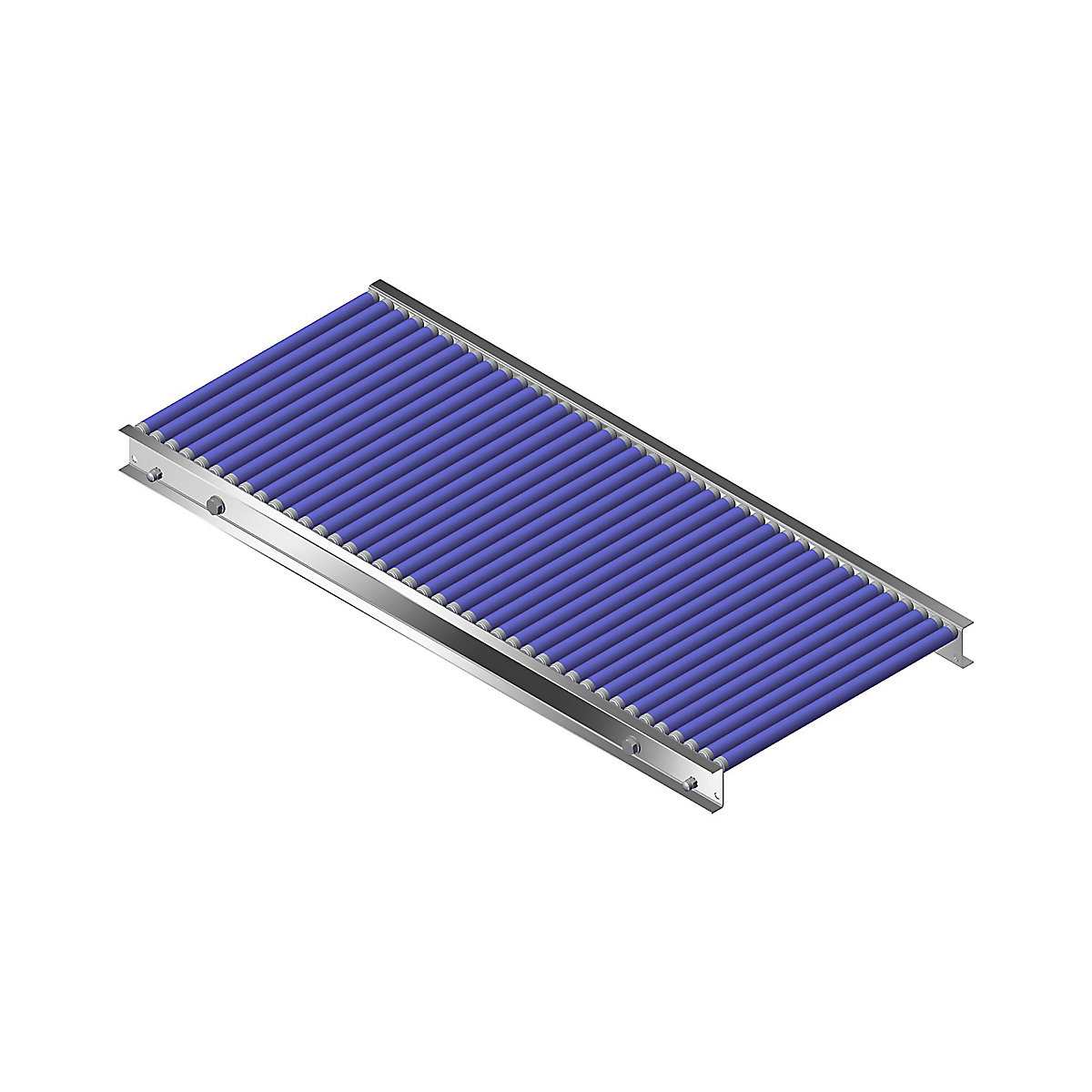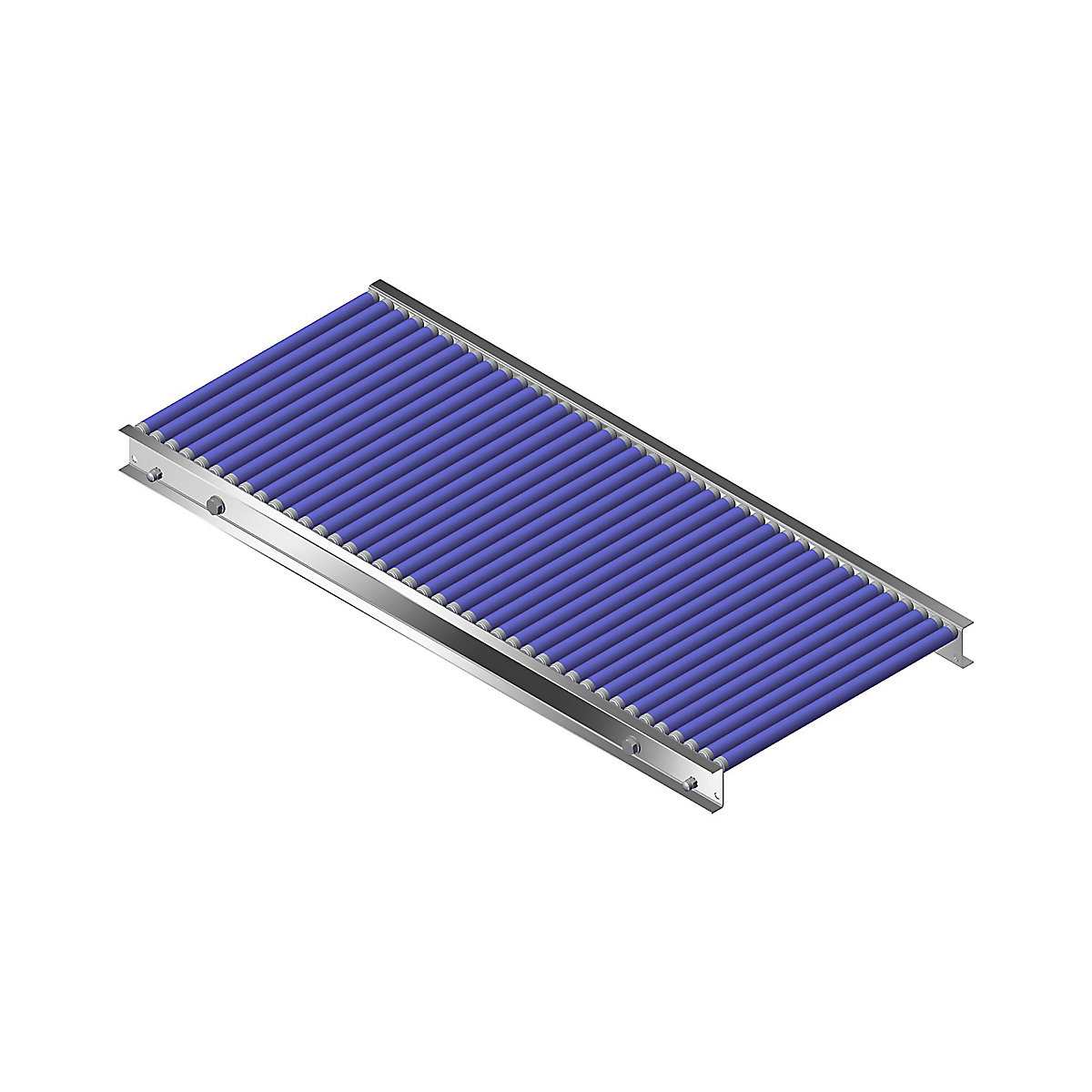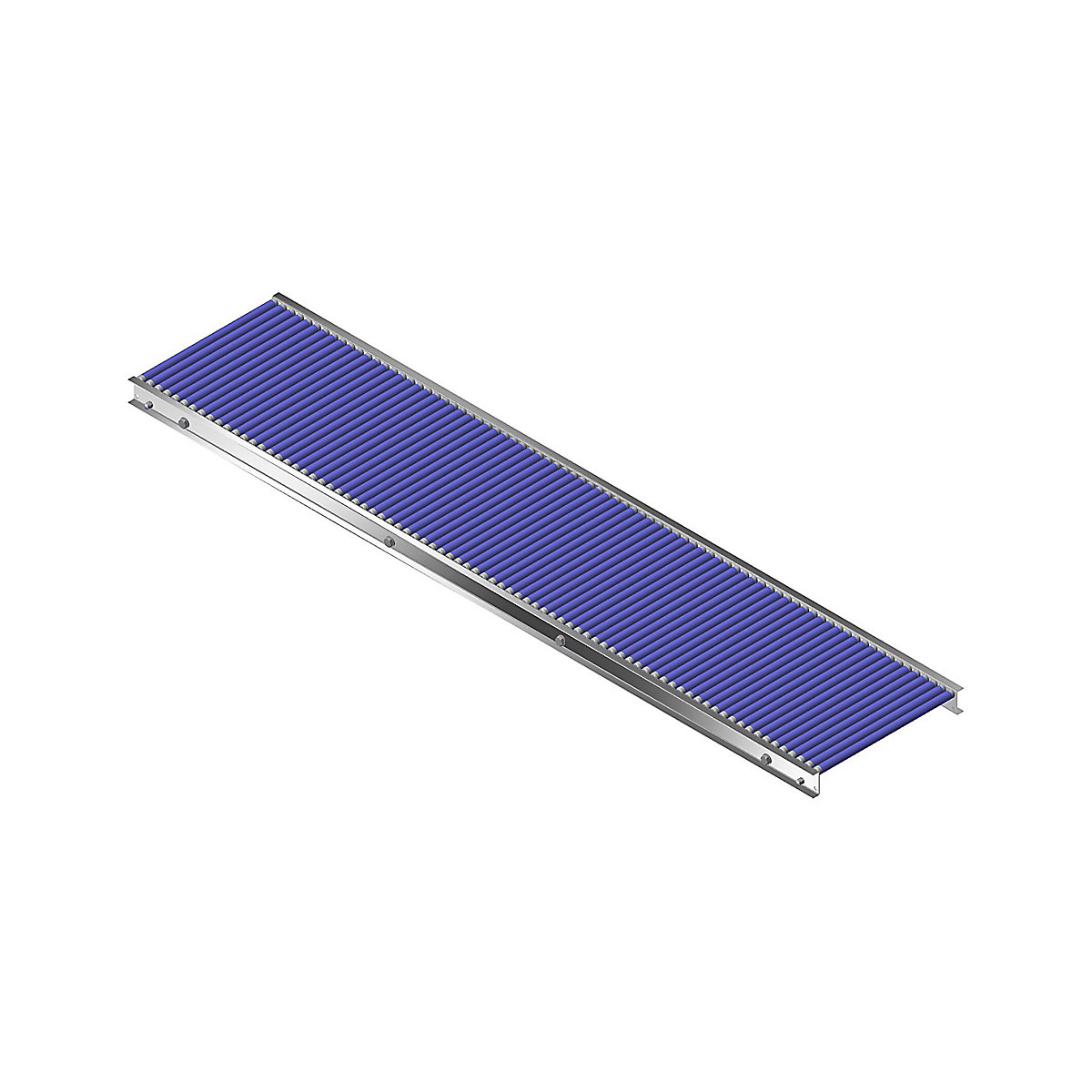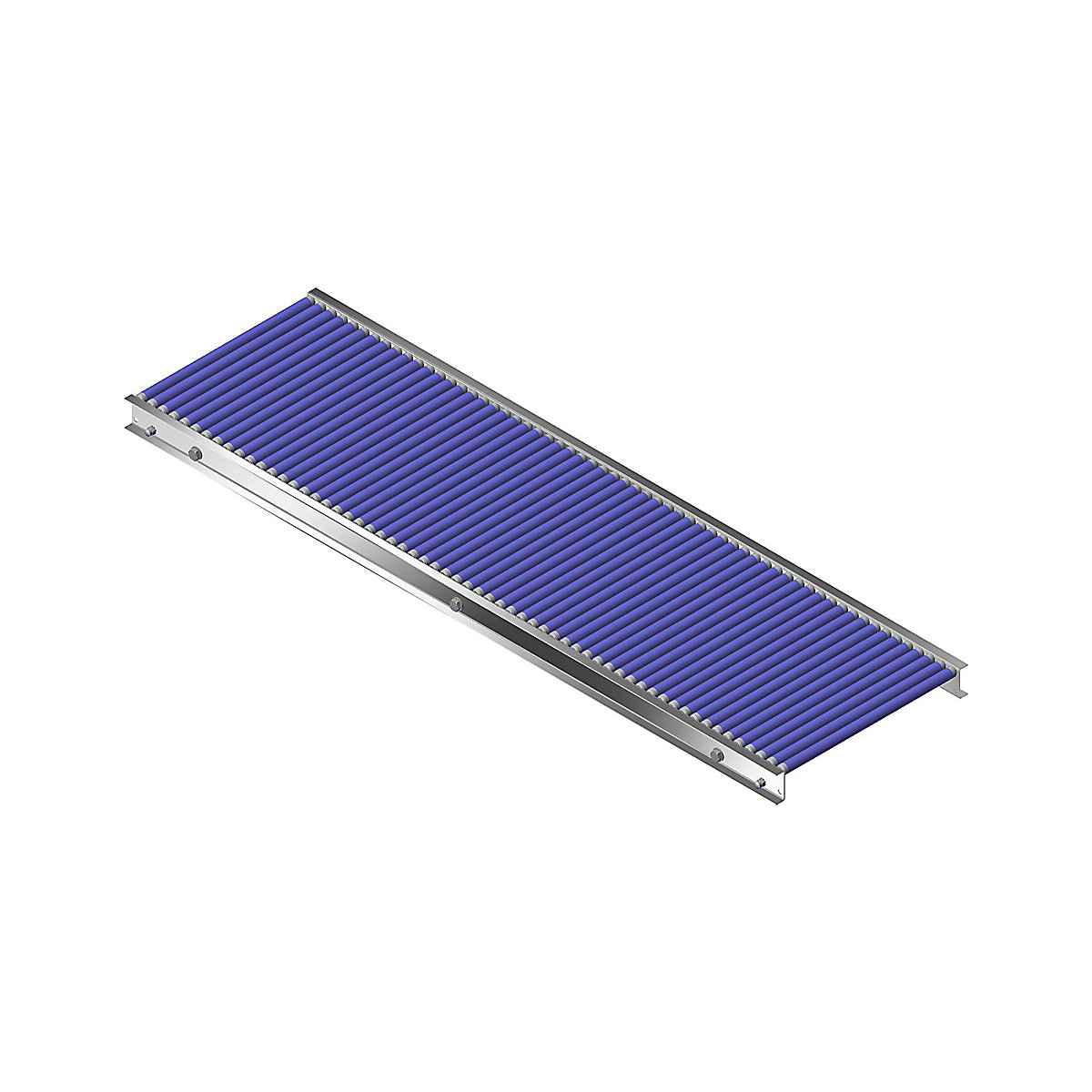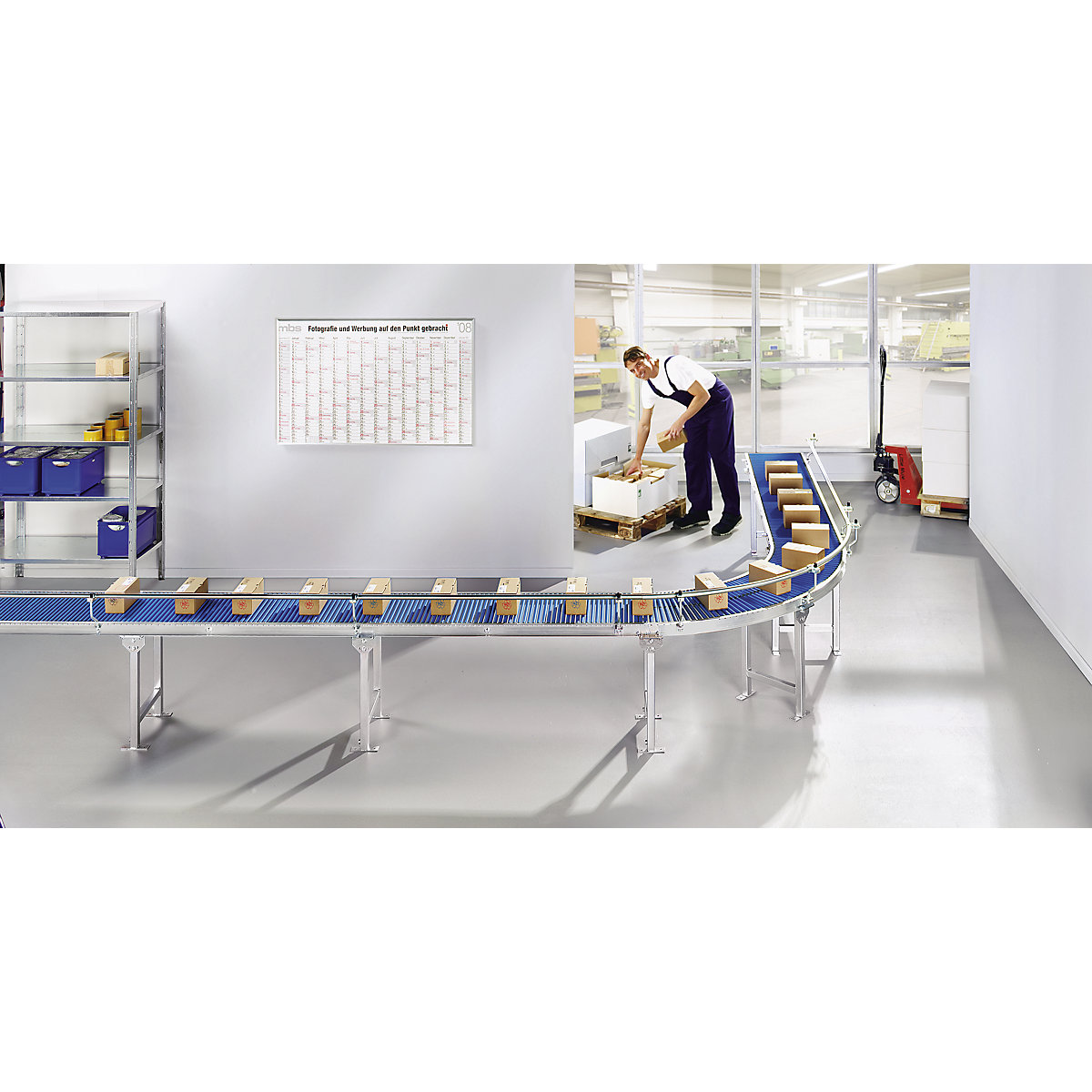 Properties
Length [m]: 1, Weight [kg]: 7.6
---
Good reasons to purchase products from us
Guarantee of up to 15 years
30 day right of return
Free delivery
Fast delivery
---
We will be happy to help you
1 800 677 300
Monday-Friday 8am-5pm
This small roller conveyor from GURA improves the material flow within a company quickly and easily. The versatile modular system allows individual adjustment to suit your requirements.

For transport goods with a min. length or min. Ø of 75 mm (= 3x axle spacing).

Technical details:
Overall height 61.5 mm. Rollers protrude 1.5 mm above upper edge of sides. Modular system allows for expansion to build a complete conveyor system.

Sides:
Aluminium U-profile, 20 x 60 x 20 x 2.5 mm.

Conveyor rollers:
Made of blue plastic tubing, Ø 20 mm. 40 rollers per metre. Sprung axle, Ø 6 mm. Ball bearings.

Use our individual CAD planning service for comprehensive complete planning.
Additional track widths, lengths, passages, as well as galvanised rollers and 45° curves on request.
Track section completely assembled. Prices without frame supports.
Optimises the material flow in the company
Modular system, making it individually adjustable
Transport flow also possible on a slight pitch
Design of frame

aluminium

Track width

400

mm
Overall height

61.5

mm
Overall width

440

mm
Roller diameter

20

mm
Roller material

plastic

Axle spacing

25

mm
Length of goods conveyed

> 75

mm
Max. load with 1 m frame support spacing

55

kg
Model

straight

Product type

small roller conveyors

Supplied

assembled

Pictorial instructions