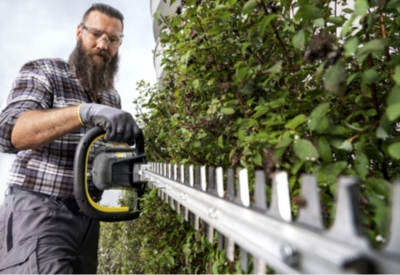 Spring shop
We'll get you in shape for the outdoors.

.... the days are getting longer and warmer, nature is coming back to life, and green tendrils and wildflowers are emerging everywhere. It's also time to start thinking about the inevitable spring clean... This is when outdoor areas, bushes, hedges and walkways, chairs, benches and tables want to be nurtured and cared for, pruned and trimmed.

We have selected a range of practical "spring products" for you that will allow you to kill two birds with one stone when it comes to outdoor areas: you'll make a good impression on customers and visitors – and your employees will feel at ease. That really is the most important thing of them all!
You can find more on the subject of landscaping your premises in our info portal:
Outside is the new inside | 7 tips for creating a natural outdoor space