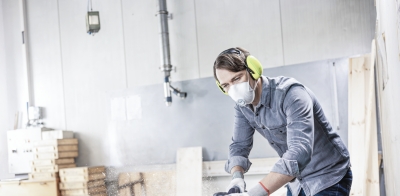 Moldex Shop
Safety and comfort – the Moldex directories

For more than 40 years, Moldex has dedicated its efforts to user-friendliness as an important additional feature of its occupational safety products. For users of hearing protection and respiratory protection, this means that they can depend on greater comfort when wearing the products, in addition to safety and high quality.

This company from California started supplying the mining industry in 1980. The first exhalation valve for FFP masks was developed for working underground. Over the following fourteen years, the company was able to build up a wealth of experience in occupational safety equipment, resulting in ever better products: for example, replaceable filters for respiratory masks. Yet the core business was not only focussed on respiratory protection, but also on hearing protection, allowing it to grow steadily. Today Moldex produces not only in the USA, but also in eight European countries, where it has more than 450 employees. Its location in Germany is the Swabian community of Walddorfhäslach. Here, new products are developed in the company's technology centre, aided by the latest technology and processes.

FFP2 and FFP3 masks with exhalation valve as well as standard hearing protection are available in our Moldex shop. The products available range from comfortable ear muffs with ear pads and padded headpieces. Just have a look around. If you have any questions, we will be happy to help you.