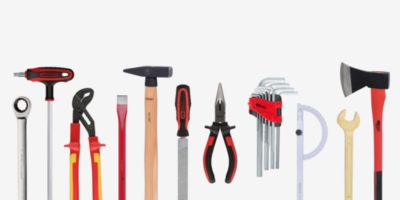 KS TOOLS shop
KS TOOLS tools and workshop equipment at KAISER+KRAFT

If you need different tools every day, then the brand KS TOOLS is the ideal choice. Why? Because this brand places great emphasis on quality and durability, while also offering an attractive price-performance ratio. In addition, its products are certified in accordance with DIN ISO 9001.

It's therefore only logical that we would like you to know that you will find tools made by KS TOOLS that are suitable for every purpose right here in our shop – whether they're hand tools for industry and trade, for plumbing and HVAC, whether for the construction and building industry or special tools for the automotive industry. Discover all the products now!