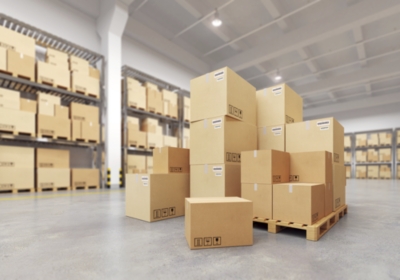 What to look out for when choosing packaging for your products
2021/08/31
Think about the last time you unpacked a parcel. Maybe it was your latest smartphone, or a new printer for the office. What's the first thing you see when a product gets delivered and you unpack it? That's right, the packaging.

Packaging is a customer's first point of contact with a product. If your packaging looks professional, consumers will associate this with high quality. The main role of packaging is to protect wares from damage during transport, but it also has a representative function – and first impressions are everything.

The following blog post looks at trends in both primary and secondary packaging, illustrated by real-world examples. The article highlights the factors you will need to take into account in order to choose packaging successfully in future. We also provide a look ahead to how the packaging industry is set to develop in the coming years.
The packaging industry at a glance
Globalisation, innovative technologies and increasing consumer expectations are all having a profound impact on the packaging industry, which continues to expand. The total global volume of the packaging market is estimated at almost 900 billion euros (as of 2019). In Germany alone, the industry is worth over 50 billion euros, which equates to around 2% of GDP. The DACH region's mechanical engineering industry is the world leader in this field. Well over 5,000 companies in Germany, Austria and Switzerland operate in the packaging sector.

By utilising new technologies and a variety of materials, retailers can respond quickly to new trends and adapt to customer expectations. The five key trends in the packaging industry right now can be summed up as follows: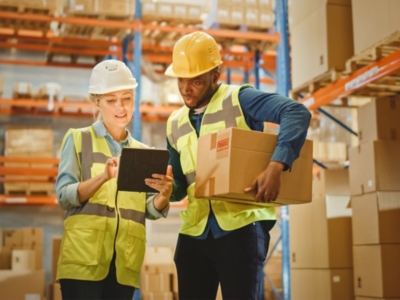 The sustainable use of resources has become a key trend in the packaging and logistics industry over recent years and is an important consideration for customers as they decide what to purchase. The goal of the global logistics industry and growing e-commerce sector is to minimise their impact on the environment whilst offering fast delivery times. Inefficient transport routes are a major source of environmental damage: whether it's the delivery driver who only manages to hand over a package at the third attempt, or a parcel that was put together incorrectly at the warehouse.

Companies such as Amazon lead the way when it comes to automated logistics, with innovations such as fully automated warehouses and drones that provide same-day delivery of items weighing up to 2.3 kg – without the packages ever coming into contact with a human being.
Personalisation is set to play a central role in the future of packaging design. According to a study carried out by ThePackHub and Packaging Innovations, almost 53% of the participating retailers, brand owners and suppliers believed that personalised packaging would have a positive impact on customer retention.

Mintel, the global market research company, predicts that digitally printed packaging will become increasingly important. Digital print technology allows appealing graphics to be designed and printed efficiently, quickly and cheaply, which in turn is a way of making a lasting impression on customers. Digital printing gives brand owners the opportunity to communicate with their customers on a personal and emotional level.

A successful example of personalisation is the Share a Coke campaign by Coca Cola, in which popular first names were printed on bottle labels. The campaign was designed to get customers' attention and thus boost sales.
3. Transparency and honesty
For the new generation of consumers, knowledge is power: they read up on products before they buy and find out about how and where their purchases were produced. If a potential customer notices that an item is falsely claiming to be "Made in ...", this damages the image of the company in question.

Packaging manufacturers who wish to continue operating successfully in the market long-term need to be mindful of their environmental footprint when producing goods – as we noted in the first trend in this list. This means that transparency and honesty are paramount. Large manufacturers aiming for a strong brand image are working towards having transparent supply chains which allow customers to track the entire manufacturing process.
The electrical goods manufacturer Bosch has demonstrated how the right packaging can help companies to position a product range in the minds of their customers. Bosch uses different colours to show consumers which price categories there are for a product within a particular range. Blue indicates the main line of the product family, black is for more expensive premium products and grey for products with an older year of manufacture, such as used cars or older machines.

The strategic use of colour allows Bosch to present themselves as a company offering a diverse range of products to suit different types of user. This in turn allows them to attract more customers. The demand for innovative packaging design will continue to grow, and companies, even smaller ones, should not underestimate the importance of effective brand communication.
In an age dominated by technology, creating a connection between online and offline channels is key. Packaging can provide touchpoints not only in the physical world, but also in the virtual sphere. QR codes and augmented reality applications serve to link up the two worlds – they provide opportunities to connect with the customer through packaging and guide them towards the brand, both in the analogue and digital spheres.

Siemens AG has been taking a leading role within the DACH region when it comes to digitalisation in the packaging industry: for a number of years, the famous German company has been researching and developing new technologies that improve efficiency in packaging manufacture and logistics. Siemens will once again this year be showcasing the latest trends and innovations in the field of packaging and digitalisation at Interpack, the world's largest trade fair for packaging, which takes place in Germany.

Digitalisation brings new opportunities to optimise the entire value creation chain and the associated production times. Companies, especially medium-sized ones, should invest in smart system solutions that help them to remain flexible and automate their processes, allowing them to meet the growing demand for fast delivery times.
What will the future bring?
Over the coming years, packaging will increasingly be produced from natural materials that are completely biodegradable. The following examples provide an insight into the latest developments.
Smart packaging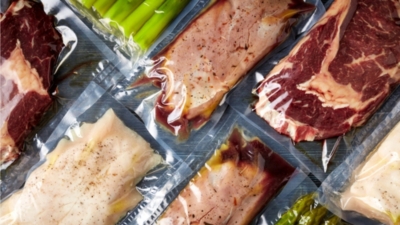 A lot of research is currently going into developing "active packaging" to help in the fight against food waste. This includes food packaging that allows for a later use-by date, so food is less likely to be thrown away.

Packaging may feature intelligent indicators showing data such as freshness, temperature and the date on which the product was first opened. The aim is to help consumers make more conscious decisions.
Mushrooms replace Styrofoam
Styrofoam is used for the packaging of many tech products, but is difficult to recycle. So researchers have come up with an alternative made from mushrooms. The packaging material is natural and completely free from chemical substances. Software giants such as Dell Computers are already using this new technology to boost their image and look after the environment.
Drinks cartons made from seaweed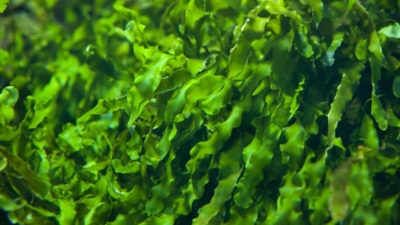 Packaging made from seaweed is an innovation that is revolutionising the drinks market. The new technology allows soft drinks to be sold in a seaweed membrane rather than in plastic bottles. Production is extremely cost-effective, and the seaweed used is fully biodegradable – and edible too.
Keep an eye on these market developments
In today's globalised world, the market can evolve at a rapid pace. It is important to monitor and analyse these changes so that you can react quickly to new trends. In future, companies will not only need to be environmentally friendly, they will also have to have a transparent logistics structure. Your customers will want to know where products have come from and how they were transported. Consumers increasingly make decisions based on environmental and ethical considerations, so companies that don't incorporate sustainability into their corporate strategy will lose out.
Contact us!
We are available to answer any further questions, free of charge