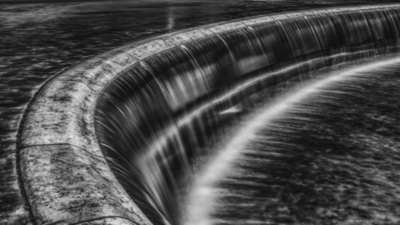 Panta rhei, everything flows – especially the flow of goods
2020/05/13
Well integrated material transport within companies makes a decisive contribution to keeping production flowing successfully.
Those who abide by Heraclitus' "everything flows", or even better, "everything is in flux" during transport processes are doing everything just right. After all, only when transport processes within the company can proceed without disruptions will you get exactly what you need when you need it.
And when everything flows just the way it is supposed to, then new products can be delivered to you in regular intervals: intelligent transport equipment, for example, which sets new, even more efficient standards for getting from A to B and ensuring everything remains in flux.
Transport routes are as varied as the materials and goods that need to be transported on them. There are routes both wide and narrow, short and long, with high traffic and barely any traffic at all… it almost seems self-evident that the devil is in the detail when it comes to guaranteeing well adapted and integrated internal material transport. It's frequently frustrated by heavy traffic, for example, unconsolidated transport, time-consuming repacking processes or simply a "fleet" that isn't right for the job. A big, strapping four-wheel drive won't necessarily manage to manoeuvre through the narrow lanes of an Italian village, just like a bubble car would be well advised to avoid the overtaking lane on the motorway.


One of the key tasks for companies is achieving optimal synchronisation of all processes within the intralogistic material provisioning area. And one of the most important factors in this context is the transport equipment that is used along with its "timetable".

To come straight to the point: unfortunately, one single solution that can cover all requirements in the warehouse or in other work environments, and is suitable for all transport routes and for all the goods needing transport, does not exist.
Yet which transport device is the right one for ensuring an optimum flow of goods?
Tugger trains. A tugger train is comprised of a tow truck, or what is known as a ground conveyor, and at least one tugger train trailer. It is outstandingly suited for high frequency provision of small quantities right where they're needed, for an improved material flow and shorter throughput times.

Types of transport like the tugger train are, by their nature, suitable for just-in-time and just-in-sequence production processes; the tow trucks move different combinations of trolleys and trucks – through the company, the hospital, the furniture or beverage warehouse – and which are individually equipped to cater to the company's own requirements. This allows all sorts of different materials to be transported efficiently, quickly and safely, and also makes a forklift truck unnecessary.

And not only that: empty trips can be minimised by means of a well-synchronised supply of goods, as different types of products can be transported at the same time.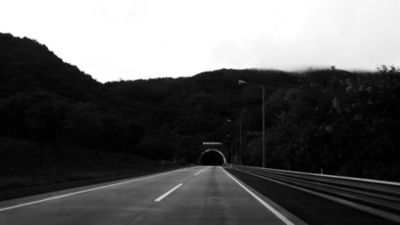 The key advantages of tugger trains at a glance.
Higher transport capacity compared to forklift trucks
Pooling of transport trips
Forklift-free material provision: decrease in transport accidents
Lean production
Reduction in traffic
Reduction in personnel costs
Increased process transparency and efficiency
Low maintenance costs
Shortened replacement time for material supply
Reduction in stocks kept at the production lines
Increased supply reliability at production and assembly lines
Which tugger train system is the right one for you?
Before you integrate tugger trains into processes within your company, just have a think about the four-wheel drive and bubble car again: not everything makes equally good progress on one and the same route. This is why you should start by taking stock of all the tasks at hand and the tasks still to be done. When it comes to the subsequent planning and the associated decision for a transport system that best suits your needs, the following points are pivotal:
Which load carriers are in use, and need to be transported?
How should the load carrier be transported?
Which dimensions and which weight do the load carriers have?
How heavy is the total weight when fully loaded?
Are the aisles wide enough to allow easy loading and unloading?
Do any gradients or ramps need to be driven on? If yes, how steep is the gradient?
Will any work processes need to be adapted?
Are you planning one-way traffic, or will there be twists and turns along the way?
What are the ground conditions like?
Is the tugger train only going to be used for transport within the company, or at outside locations as well?
In which cycles are materials required?
Are there special requirements of the transport of your load carrier, for example the ingress of dirt, conductivity, load securing?

This provides a basis to identify the transport routes that are optimal for you, to allocate vehicles to the transport routes logically, to plan a resource-efficient and capacity-optimised route creation and, last but not least, of course, to choose the tugger train system that is right for you. However, paying attention to the following facts is recommended – because even the big tugger trains have their limits.
Technical limits
Tugger trains are no longer expedient, or possibly even unsuitable in the first place, as soon as the goods for transport are too large or too heavy for conventional systems. There are also external factors, for example uneven or excessively narrow routes, or access to loading and unloading points, that might also set limits to this solution.
Economic limits
Economically speaking, a tugger train does not always automatically pay off either. For example, over short distances or with high material requirements for which no products need to be grouped. At times, the sometimes large amount of work that goes into putting a tugger train together might not be worthwhile. Transport using forklift trucks, or permanently installed conveyor technology such as roller conveyors, might be the more economical solution in cases like this.
From Amazon straight to the Bodenheim beverage warehouse on the left bank of the Rhine.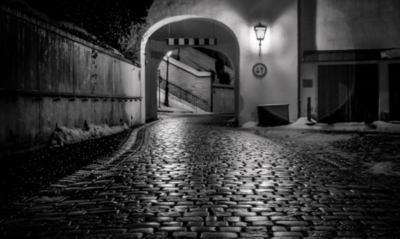 In large warehouses, like the ones operated by the world's largest mail order business, large tow trucks with trailers are also used, as they allow multiple loads to be moved and bring individual items from A to B. However, these large industrial trucks aren't always practical: in the Bodenheim beverage warehouse on the left bank of the Rhine, or the Braunschwaik furniture centre, they wouldn't find much room to move, or would be transporting goods much less frequently.

In this case, more compact tow trucks with trailers have a clear advantage. This type of dwarf towing equipment offers neither space for a driver to sit or stand, and instead is pushed or pulled, or guided and steered, by hand. But there's no cause for concern: no exertion is necessary, as the integrated traversing gear does all the heavy work. Employees can walk alongside the mini-tow truck at a comfortable pace, and manoeuvring is easily done en route. This also allows goods to be moved along short, level paths easily and safely, even when space is tight.

The mini-tow truck solutions are – not least due to their compact design – also outstandingly suited for refilling goods in production areas or in supermarkets, and are also suitable for goods requiring transport at airports and in hospitals. The trolleys, or the trailers, are also easy to change over, allowing the user to switch between different tasks quickly and flexibly. Because they are low in weight, tow trucks are also suitable for use on mezzanine floors. The tow trucks can sometimes even be used outdoors, for example when you need to manoeuvre a car trailer.
You don't have to be big to be good and powerful.
If "size" and flexibility are the decisive factors, then we've got an example for you: a premium electric tow truck, which – between you and me – we've been using in our own warehouse for some time now and with which we're more than happy. It does the job – there's no simpler way of putting it. You can also look forward to using the TAKKTOR T2000 made by KAISER+KRAFT. This drawbar-guided electric tow truck is equipped with a coupling and a charging device, and has a load bearing capacity of 2000 kilograms. And best of all: you don't need a licence to drive it.

Start learning more about the solution we offer to combine the strength and speed of the electric tow truck with all the properties featured by our trolleys – and make an easier job of material handling on narrow and tricky routes.

By combining our electric tow truck with trolleys that have been adapted for specific tasks, we can also offer you individual and customised solutions. Just ask us about them – we're happy to share advice.