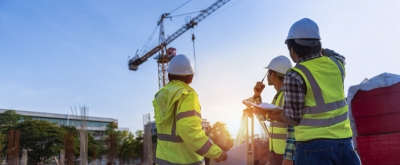 Tips for a safe construction site
2022/04/11
Building sites are full of potential dangers, whether from falling objects, insufficiently secure scaffolding or spillages of hazardous substances. On top of this, workers are often working under time pressure and in poor weather conditions. No wonder there are so many accidents on construction sites – some of which result in serious injuries and fatalities.

So it's crucial that you protect your employees as well as possible. The following tips will help you to make your construction site a safer place to be, even during busy periods.
The greatest dangers on building sites
These are the most frequent causes of accidents according to the statistics:
Where scaffolding is involved, there is a real risk of serious falls. The same applies to ditches and shafts.

Important: scaffolding doesn't have to be very high for falls to result in serious injuries. Likewise, shafts don't need to be very deep – sometimes just a small difference in height is enough.
Many accidents happen when people slip or stumble on a level surface. This is a particular problem in wet conditions or when there are leaves on the ground.
It is not only the people working up on the scaffolding who are in danger when things are not properly secured. In a worse-case scenario, a person standing down below without a helmet may be hit by a falling object such as a tool.
Another frequent cause of accidents on building sites is hazardous materials such as solvents, fumes and highly flammable substances. These are dangerous for both people and the environment.
If electrical machines and devices are damaged or wet, if maintenance is not properly carried out, or if staff do not follow safety precautions, there is the risk of an electric shock.
Machines pose a variety of risks. Cutting machines, for example, can cause serious injuries if the operator is not paying attention. Another frequent cause of accidents is machine and truck drivers failing to spot pedestrians when reversing.
Good planning is key to ensuring a safe construction site
To avoid accidents on construction sites, careful planning is crucial. Pay particular attention to the following aspects in order to create a safer site.
Legal requirements:
You will need to fulfil a range of legal requirements on construction site safety. These will vary from country to country, but will cover everything from risk assessment to protective clothing for workers.
Individual circumstances:
Each construction site is unique. Those responsible need to determine hazard potential on an individual basis and plan in advance how to minimise this.
Weather:
It makes a difference whether the work is being carried out in summer or autumn. Take into account factors such as temperature, precipitation and fallen leaves.
Responsibilities:
Who is responsible for what, and who is in charge of safety in each area? Having clearly assigned roles and structured work processes helps to avoid accidents, and also increases efficiency. Here, too, you should make sure you fulfil the relevant legal requirements, for example regarding supervisors.
Tips for better safety on construction sites
Construction site safety comprises a large number of individual measures that vary according to the parameters of the project in question. By following the tips below, you'll be laying a solid foundation.
Cordon off hazardous areas and make them secure
Railing, side protection and covers prevent workers from falling from a height, whilst protective nets catch objects that have fallen from scaffolding. Equally important are markings and cordoned off areas at ground level. Use fences, barriers and signs to make sure passers-by don't accidentally wander onto the building site, and indicate hazardous areas and vehicle routes for the benefit of those working on site. These should be made as clear as possible so that they can't be overlooked, even during stressful situations on site.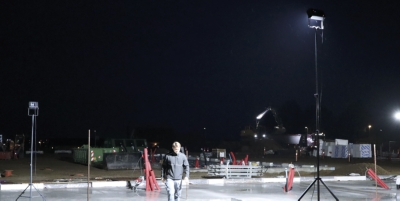 Ensure the site is well lit
Not only is it difficult to work in the dark – it also increases the likelihood that you will press the wrong button, or fail to see a marked-off area or even a colleague when driving a forklift truck. So make sure that all areas of your site are well lit. Modern LED construction floodlights can be operated using a smartphone and do their job even in minus temperatures and wet conditions. If there is no power connection, consider using battery-powered lights.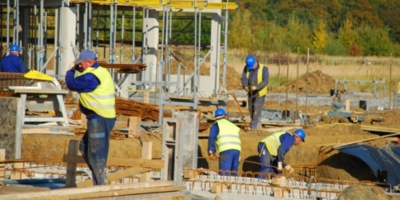 Equip workers with protective clothing
Having the right clothing on a building site is essential for worker safety. This should include gloves, footwear with metal toecaps to protect against falling objects, and construction helmets (ensure that these are worn by all persons on the site). Appropriate outerwear protects against the cold and rain, whilst reflective applications ensure better visibility. Also essential are ear protection for work with loud machines and eye protection for welding.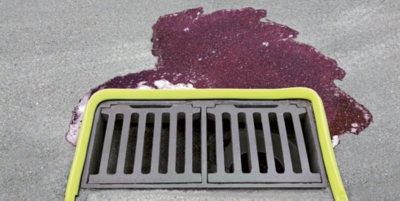 Handle hazardous substances correctly
Sealing mats, sealing cushions and leakage containment tarps help in the event of hazardous substance leakages. Absorbent granulate can simply be scattered on the affected area, left to absorb the liquid, swept up and disposed of. Disaster averted!

Absorbent socks and absorbent cushions are effective prevention tools – simply place them around machines or containers.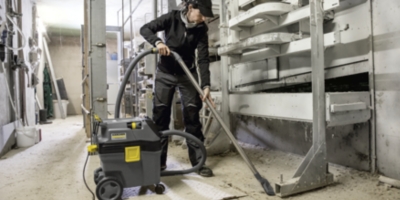 Keep things clean and tidy
A tidy building site is a safer building site, since there are fewer trip hazards and sharp objects lying around. Remember to provide industrial vacuum cleaners to vacuum up dust, chippings etc. Wet vacuum cleaners can remove liquids, making your building site an even safer place to be.
Are you looking for products to make your construction site safer? Have a look at the following categories: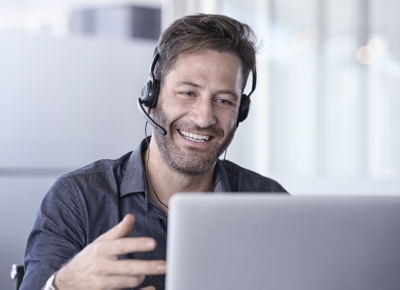 Contact us!
We are available to answer any questions, free of charge.