Back
The electric tow trucks
EUROKRAFTpro TAKKTOR T1000 and T2000
TAKKTOR T1000
Choose between height adjustable bolt or flex couplings
Continuous 24/7 operation due to the replaceable battery system
No forklift operating licence necessary
Flexible transport thanks to different flex coupling inserts
Ergonomic – significantly improves productivity/efficiency
Powerful drive unit for up to 1000 kg
Forward and reverse gears
For left- and right-handed drivers thanks to two thumb switches
Maximum speed: 4 km/h
These advantages will help you to get ahead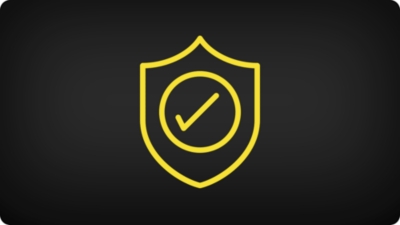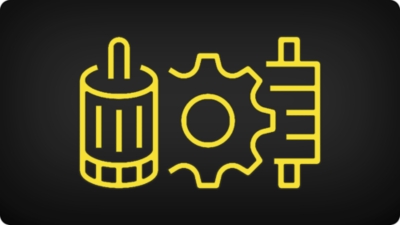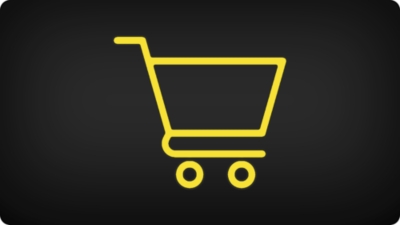 5-year after sales service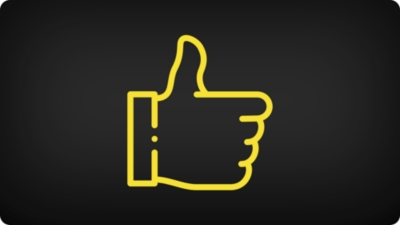 Coupling types for the TAKKTOR T1000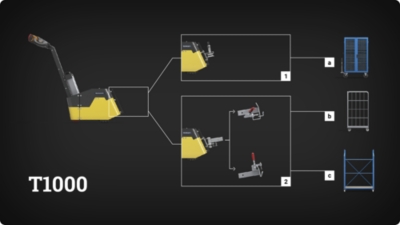 1 | Bolt coupling suitable for all trucks with drawbar.*
2 | Flex coupling with a handle for adaptation to roll containers or Corlettes®.**
a | Drawbar can be retrofitted if required
b | Changeover insert for roll containers
c | Changeover insert for Corlettes®

* Notice for attached drawbars: The diameter of the bolts is 30 mm.
** The flex couplings of the T1000 are intended only for roll containers and Corlettes® tested by KAISER+KRAFT. Use that differs in any way from the intended purpose will lead to exclusion from the warranty under regulation 208-057 of German Social Accident Insurance.
Corlettes® suitable for flex coupling
Roll containers suitable for flex coupling
Special features of the T1000 and T2000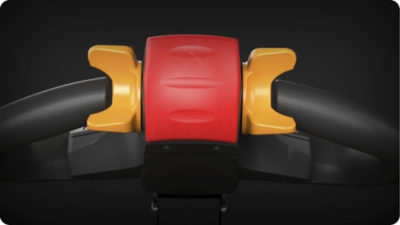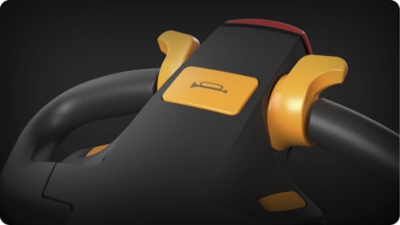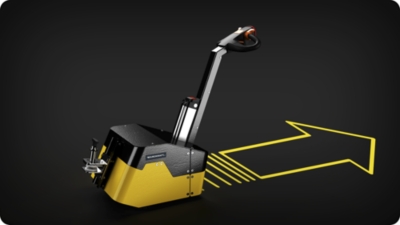 Infinitely adjustable speed
TAKKTOR T2000
Powerful and maintenance-free gel batteries
No forklift operating licence necessary
Ergonomic – significantly improves productivity/efficiency
Powerful drive unit for up to 2000 kg
Height adjustable coupling: bolt coupling (Ø 30 mm) for flexible adjustment
Suitable for all trucks with drawbar and Ø 30 mm bolt
Our top products from this guide
Our top categories from this guide