Back
The electric material stand
The workshop aid from EUROKRAFTpro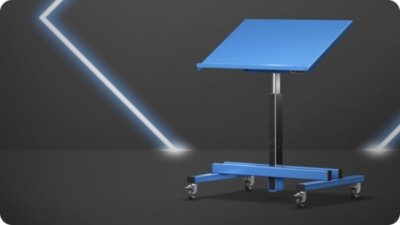 Ergonomic and safe thanks to infinite electric adjustment even under full load, but without requiring any physical effort
Max. load 125 kg
Continuous operation thanks to replaceable battery system
Tilting platform inclines in 5 steps – 3 position memories
Facilitates access during order picking processes
10-year guarantee
Experience the electric material stand
Platform models and combinations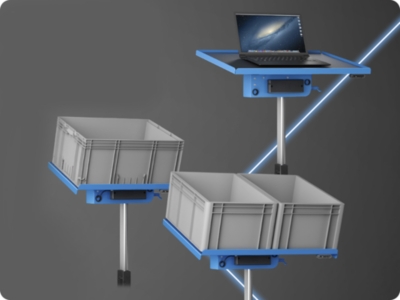 2 versions: tray and platform
Each available in 2 sizes: 600 x 400 mm and 800 x 600 mm
Platform with anti-slip device
Tray with MDF inlay, easy exchange
Perfect in combination with Euro stacking boxes
The features of the electric material stand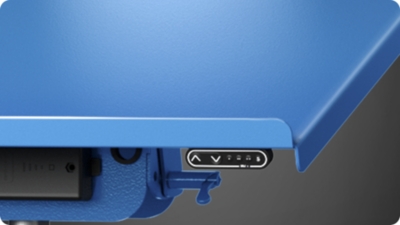 Control unit
The responsive operating buttons featuring clear symbols allow you to operate the electric material stand intuitively, and makes moving it up or down child's play.

A 3 position memory also allows automatic approach of the positions saved.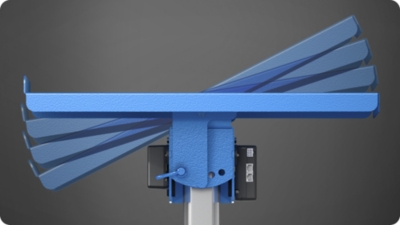 Tilt function
The loading area can be individually adjusted within a range of 0° – 40° using a toggle lever – in four 10° steps.

The locking lever for this is installed the outside and is therefore particularly easy to access.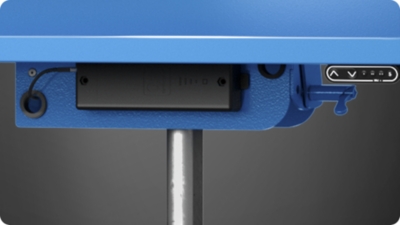 Replaceable, rechargeable lithium ion battery
One battery charge has an operating time of up to 80 motion cycles at full load. Continuous operation possible thanks to replaceable, rechargeable battery system, easy to exchange.

The charging status is indicated visually and acoustically. Mains operation possible.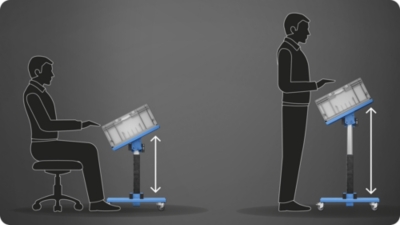 Easy height adjustment
The electric material stand can be adjusted steplessly and without physical effort. You can save up to three different heights. This makes work even more convenient – at the touch of a button.

Height adjustable from 770 – 1270 mm.
Our material stands compared
From manual to electric: reliable material stands for you from our own production facility. The electric material stand enables particularly ergonomic work, because max. loads of up to 125 kg can be easily moved at the touch of a button and without physical effort.

On request, we also offer the electrical material stand as an ESD version. Perfect for use in the electrical industry or for further processing of electronic components.
Our top products from this guide
Our top categories from this guide