Back
LEAN Principles - Bring the work to the worker not the worker to the work
Create more space, more order, and a better overview at the work place with practical accessories such as perforated panels, shelves, monitor swivel arms, workplace lighting and much more.
Select a suitable mounting frame according to the width of your work table or workbench.
Note! Only suitable for work tables and workbenches in our product range where compatibility is clearly indicated.


The mounting frame consists of 2 horizontal supports and either 2 or 3 vertical supports, between which accessory components are mounted.
Installation height is variable. Effective height = 1250 mm.
Table widths of 750/1000/1250 mm result in 1 component bay of either 750, 1000 or 1250 mm.
A table width of 1500 mm results in two 750 mm wide component bays.
A table width of 2000 mm results in two 1000 mm wide, or 750+1250 mm component bays.


Work tables can also be retrofitted with mounting frames (supports with screw connections). Workbenches must be ordered together with mounting frames (supports with welded connections). Workbenches cannot be fitted at a later stage.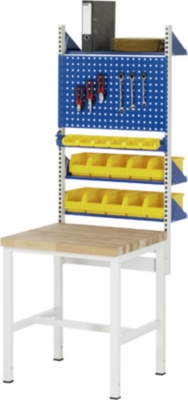 750 mm wide workbench with mounting frame and accessories
1250 mm wide workbench with mounting frame and accessories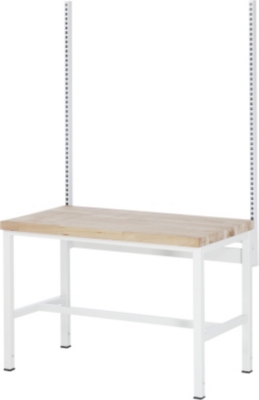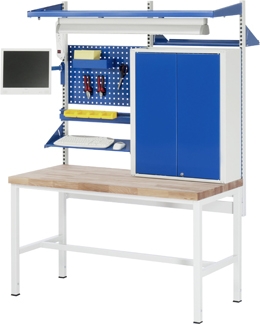 1500 mm wide workbench with mounting frame and accessories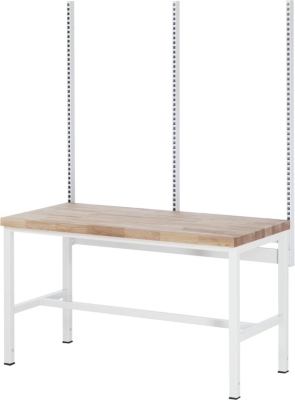 2 component bays, 750 mm each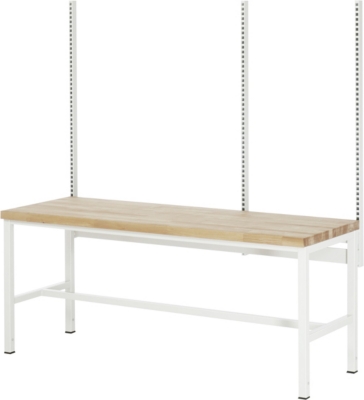 2 component bays, 1250 + 750 mm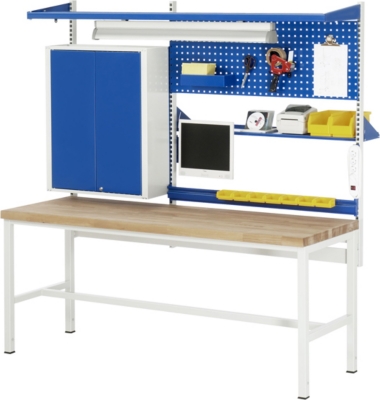 2 component bays, 750 + 1250 mm
Our top products from this guide
Our top categories from this guide