Back
EN 131-1+2 – This standard is one you should know.
Changes to standards and their consequences for lean to ladders more than three metres in length.
Do you provide working at height equipment for the employees in your company? Then you need to have had your lean to ladders inspected by 01/01/2018, and have upgraded or replaced them if necessary. You can also put your older stock through a hazard assessment. If in doubt, it's best to start using a new model instead, as soon as possible.
Why was this change made to the standard?
The changes in the two parts of the standard, EN 131-1 and EN 131-2, were initiated to increase the level of safety when working with these types of ladders even further, and to reduce the risk of accidents right across Europe. This means that the same safety standards for lean to ladders will apply all over Europe.


The European Committee for Standardisation CEN is unanimous: Whether in Stuttgart, London or Milan, the designs, construction and the designations used for ladders must all comply with the same guidelines. The instructions provided with the ladder also need to exhibit a structure compliant with the standard. EN 131-2 also allocates ladders to one of two categories: "professional" for commercial use, and "non-professional" for private use. This is because ladders for commercial use are subject to stricter guidelines.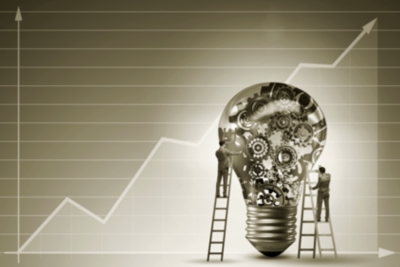 And what's in it for you?
Fewer workplace accidents – that is a huge advantage for any company. And there are more as well: If you work in different parts of Europe, then you and your employees now have the certainty that ladders exhibit the same standard of safety everywhere you work. When you purchase ladders certified as compliant with EN 131, you also have a legal safeguard – under European law. And best of all: Because ladders manufactured in compliance with the standard are high quality, robust and durable, they will remain in use for a long time and you only have to think about the annual ladder inspection.
What requirements have been placed on ladders by EN 131-1+2?
All lean to ladders more than three metres in length require a stabiliser, which can, for example, be implemented as cross beams or a conical construction. For multi-purpose ladders and push extension ladders that are still longer than three metres in length even when retracted, this means that parts of the ladder that can be detached, such as the top ladder section, can no longer be removed and used individually, or also need to be equipped with a standard stabiliser.
If your ladders are suitable for a standard-compliant stabiliser, you can fit a cross beam. However, before you decide to do so, they need to undergo a hazard assessment. Whether a ladder is still suitable for use is a decision made by the specialist company performing the test. You will receive an assessment report, which you must keep as proof of compliance.


By the way: We have both lean to ladders that were produced in compliance with the new specifications in the standard, as well as cross beams to retrofit.
Our top products from this guide
Our top categories from this guide