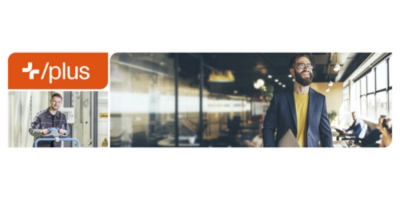 Products + Services + Expertise
Solutions from a single source.
Our solution worlds will let you discover new potential for turning the world of work into your very own world of work, any time you like.
We bring your ideas for a more sustainable, individual, ergonomic and efficient working environment to life. The right equipment, of course, combines functional aspects with an attractive appearance – after all, people are more productive and enjoy better health when they have a sense of well-being at work. The greatest compliment anyone can make when it comes to our work is when they say: this is my new favourite place. Because we can then say: we did a good job. works.
Discover new worlds with kaiserkraft: our topic-specific worlds.
This is where you will find many valuable tips, impressive project highlights, and carefully selected products for more sustainability, ergonomics, safety & well-being at your company.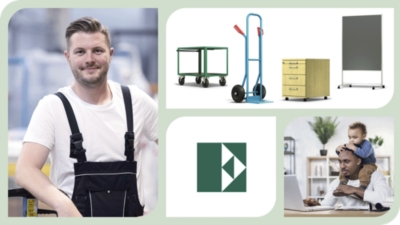 Long guarantee periods of 5 to 10 years ensure a long product service life
Genuine spare parts make repairs easier, and stop you from having to dispose of entire products
The repair service encourages reuse and extends the service life of the items
Top quality that is Enkelfähig ensures that products can be used for generations to come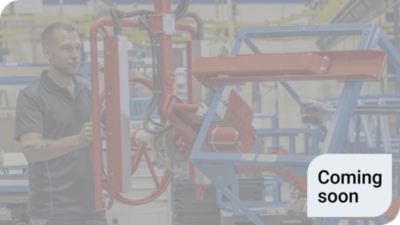 Products tailored to specific needs help maintain and promote health and a high level of performance
More freedom of movement and better physical condition
Solutions developed to cater to specific requirements of the respective work process
Constructive aids for demanding work environments and practical activities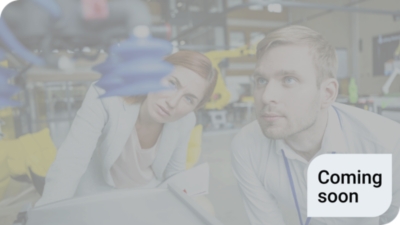 Make work processes even more straightforward and more efficient
Company equipment that makes it easier and faster to react to changes in production requirements, personnel needs or technological developments
Getting employees involved to improve work processes
Improving product quality
Start by rolling your sleeves up in our worlds of work, because motivation starts at the workplace.
In this regard, we design versatile environments that cater to individual preferences and specific work requirements perfectly. For us, it's important that the solutions are flexible and future-proof, promote collaboration and create identity. After all, worlds of work are, at the same time, worlds populated by people.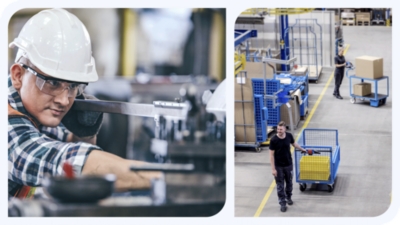 Manufacturing + Production + Workshop
Production processes must be able to adapt to changing requirements quickly
Advantages of flexibility in workshop production are combined with productivity in assembly line production
All participants in production form a network for highly flexible material flows and innovative factory layouts
Systems and workplaces can be interconnected to suit requirements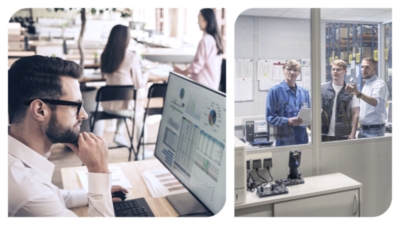 Classic office environments are transitioning due to new digital tools and new work cultures
A place for encountering others, social bonding and a constructive working atmosphere
Optimal environment appropriate to the activity: focussed work, teamwork, informal communication
Office spaces can be structured flexibly to allow a seamless changeover between different forms of work
Working with you to achieve the best possible results.
In today's world, we can get whatever we want, whenever and wherever we want it. We're constantly being bombarded by products, special offers and services. There are endless possibilities, but often only a few options that really make sense. And that's what our job is: to provide orientation – and help you to work out what will best suit your needs. We work together with you to find the solution that's best for you and your business.
Who is it manufactured by?
Which person is responsible for a particular activity and what resources do they need to do it?
What does the activity involve, and what is decisive for it?
In which places is the activity performed, and what needs to be taken into account?
The solution is the sum of all of these elements
Following the analysis, we offer the individual solution we created, and plan its implementation.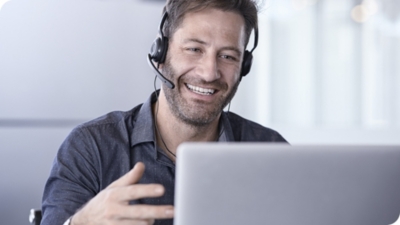 Everything the heart desires: Our services.
Our service team is available to you any time you need it, and will provide you with support with the issues that concern you! We answer questions, share tips, and accompany you as a partner. Whether it's planning new workspaces, assembling new office furniture that you ordered, or procuring special products.