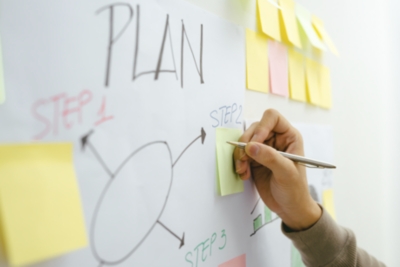 At KAISER+KRAFT, customers get everything for their business. The responsibilities of the sales offices have not been limited to the sale of products alone for a long time, but rather also include Planning and Consulting. On the following pages, we are happy to present a selection of projects completed by our company, which is active throughout Europe. These projects should provide a better understanding of our scope and approach to complete project management.
Kreation Krehl – Interior Design & Trading, Ludwigsburg, Baden-Wuerttemberg
Do you know what a moving table is? In this case, it is the successful combination of industrial and artistic aspects by merging a KAISER+KRAFT scissor lift platform truck with the ideas of the interior designer Ivonne Krehl. The ground floor of the 300-year-old and heritage-listed deanery building in Ludwigsburg was to be redesigned as a meeting place – with a movable table at its heart that invites visitors to linger a while. Learn about all the things you can do with a scissor lift platform truck right here.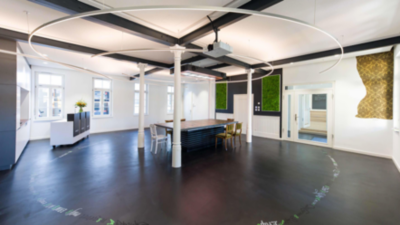 Trumpf, Ditzingen, Baden-Wuerttemberg
Did you know that even rooms can smile? At least this is the impression that you will be rewarded with when you enter Trumpf's reception area. We worked together to redesign this place for the new everyday reality of businesses, so that employees, customers and business partners not only feel warmly welcomed here, but now also know that their health is a priority.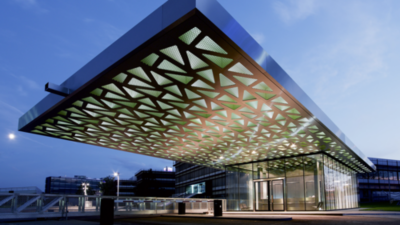 Mercedes-Benz, Esipovo, Solnechnogorsky
New manufacturing plant in Russia, 40 kilometres north-west of the capital Moscow with an area of 85 hectares: Welcome to Mercedes-Benz Manufacturing.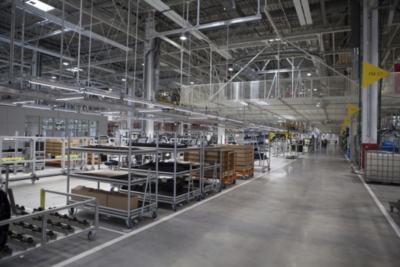 Black corridors, hygiene locks and forced guidance? Welcome to the world inhabited by foodstuff manufacturers, an industry in which strict rules of hygiene apply and in which well thought-out room concepts are in high demand. KAISER+KRAFT assumed responsibility for configuring the leisure rooms at the Zott dairy giant, among other things, when it was setting up a new production site.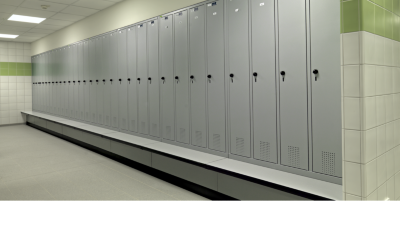 RWE Innogy, Helgoland, Schleswig-Holstein
It's not every day that we have projects like this at KAISER+KRAFT Germany. One hundred crates and stacking containers, as well as shelving with a customised design for special warehouse equipment. The location was even more unusual: an island in the middle of the sea – Helgoland.
Egon Grosshaus GmbH & Co. KG, Lennestadt, Sauerland
Egon Grosshaus GmbH & Co. KG had a factory hall converted into office space for their quality assurance department and test laboratory – without having to modify the structure of the building.
KAISER+KRAFT Germany was responsible for the planning and implementation.
VISHAY ELECTRONIC, Selb, Bavaria
Vishay Electronic has concentrated its globally operating logistics centre for electronic components into a single facility in Selb, Germany, and now relies solely upon KAISER+KRAFT Germany's consulting and products for the planning of interior furnishings. Suitable interior furnishings were organised for a new facility with 2150 square metres of warehouse space.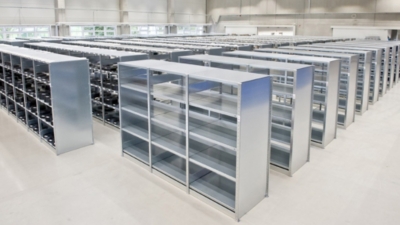 HÜHNERHAUSmobil, Bielefeld, North Rhine-Westphalia
Ralf Müller is giving chickens a mobile abode, and we are supplying the wheeled bases they need to include. The cooperation with KAISER+KRAFT Germany has been going strong since 2013. More than 100 chicken coops have already been made with our wheeled bases.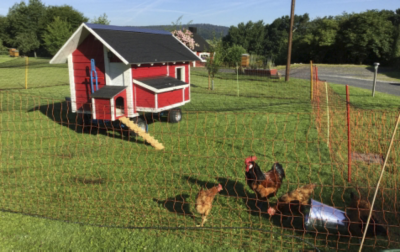 CWS-boco, Wiesbaden, Hesse
New location, new offices: In Autumn 2014, the textiles service provider CWS-boco moved into its new premises in Wiesbaden-Nordenstadt. Since then, the sales and distribution department has been working contentedly in its 1800 m² of new, modern and ergonomic workplaces and social rooms – coordinated, planned and designed with the support of KAISER+KRAFT Germany.