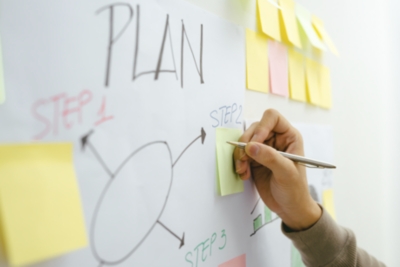 Room planning and implementation. With the project service from KAISER+KRAFT.
Projects: making them possible
New factory. Modular factory offices. Intelligent room dividers. Or customised solutions for the warehouse? Assembly, planning, installation. Whatever the task is – we'll get it done.
Wanna bet that our team can put a smile on your face too? Our experts don't appear out of the blue, they're right there on your doorstep when they're supposed to be to turn everything you have in mind into reality. So get to work: The idea comes from you – the equipment from us.
That's how we tackle projects.
1. Preparing
In a personal discussion, we start by recording all your requirements: Room size and equipment, ergonomic aspects and everything else that is important to you.
2. Planning and organising
We create a plan of your requirements and organise everything to turn this plan into reality. To give you an exact idea of your premises, we work with CAD designs. This allows you to visualise rooms in 2D, and to configure, equip and adapt rooms to your needs.
3. Converting and completing
We make sure that everything is put exactly where it is supposed to be. We coordinate the various service providers, as well as the deliveries and assembly. And upon completion of assembly, we also perform final acceptance together with you.
4. Testing and servicing
It doesn't matter whether it's equipment such as shelving unit, or devices such as pallet trucks. We make sure that everything remains functional and safe to use. Our customer service tests, repairs and services. We are also happy to do so for products that you didn't even purchase from us.
You get everything we have to offer: years of experience, personal and friendly advice, and the confidence to take on and find solutions for complex situations. And if you'd like, we will also be happy to assume responsibility for the entire realisation of the project – from the specifications to planning, organising and having approvals issued, and on to the delivery of the products, completion and final acceptance. This is how ideas become projects. And sometimes the future as well.

Present us with a challenge. Contact us by phone at 1 800 677 300 (local rate) or by e-mail: cad@kaiserkraft.ie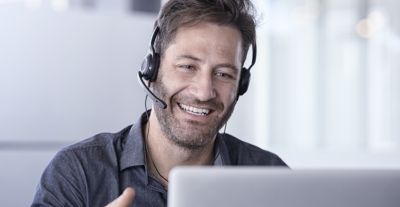 Personal
One contact person takes care of all your requirements.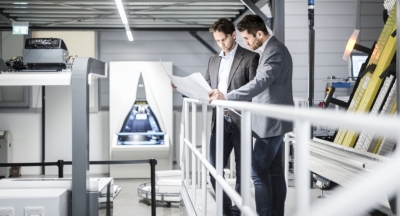 Experienced
Our project managers have many years of project experience.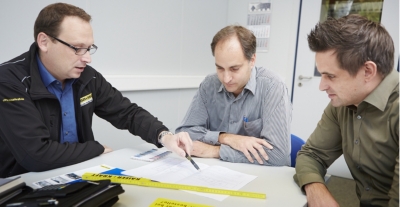 Versatile
We implement projects for a diverse range of industries.
WILO – the factory within the factory, Dortmund, North Rhine-Westphalia
During project planning and realization, it was important to consider and coordinate many different factors. This spanned everything from the individual products, the availability and delivery date of which had to be coordinated with key steps in the project, to the requirement that the room concept must allow maximum flexibility while also satisfying the highest standards in quality, sustainability and noise insulation.

A major factor in the project's success was the planning and support. This ensured that everyone kept to the schedule and that even the customer's last-minute requests for changes could be implemented immediately.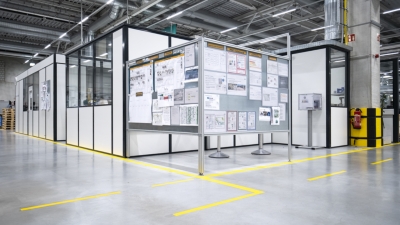 Kreation Krehl – Interior Design & Trading, Ludwigsburg, Baden-Wuerttemberg
Do you know what a moving table is? In this case, it is the successful combination of industrial and artistic aspects by merging a KAISER+KRAFT scissor lift platform truck with the ideas of the interior designer Ivonne Krehl. The ground floor of the 300-year-old and heritage-listed deanery building in Ludwigsburg was to be redesigned as a meeting place – with a movable table at its heart that invites visitors to linger a while. Learn about all the things you can do with a scissor lift platform truck right here.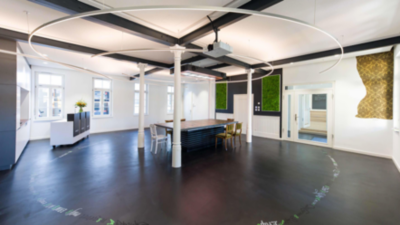 Trumpf, Ditzingen, Baden-Wuerttemberg
Did you know that even rooms can smile? At least this is the impression that you will be rewarded with when you enter Trumpf's reception area. We worked together to redesign this place for the new everyday reality of businesses, so that employees, customers and business partners not only feel warmly welcomed here, but now also know that their health is a priority.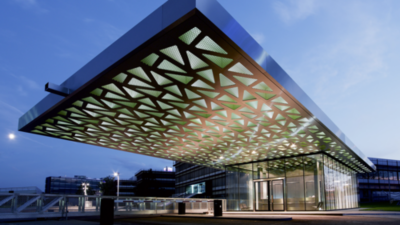 Black corridors, hygiene locks and forced guidance? Welcome to the world inhabited by foodstuff manufacturers, an industry in which strict rules of hygiene apply and in which well thought-out room concepts are in high demand. KAISER+KRAFT assumed responsibility for configuring the leisure rooms at the Zott dairy giant, among other things, when it was setting up a new production site.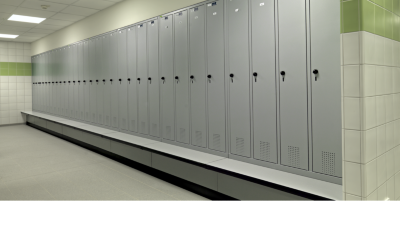 RWE Innogy, Helgoland, Schleswig-Holstein
It's not every day that we have projects like this at KAISER+KRAFT Germany. One hundred crates and stacking containers, as well as shelving with a customised design for special warehouse equipment. The location was even more unusual: an island in the middle of the sea – Helgoland.
Egon Grosshaus GmbH & Co. KG, Lennestadt, Sauerland
Egon Grosshaus GmbH & Co. KG had a factory hall converted into office space for their quality assurance department and test laboratory – without having to modify the structure of the building.
KAISER+KRAFT Germany was responsible for the planning and implementation.
VISHAY ELECTRONIC, Selb, Bavaria
Vishay Electronic has concentrated its globally operating logistics centre for electronic components into a single facility in Selb, Germany, and now relies solely upon KAISER+KRAFT Germany's consulting and products for the planning of interior furnishings. Suitable interior furnishings were organised for a new facility with 2150 square metres of warehouse space.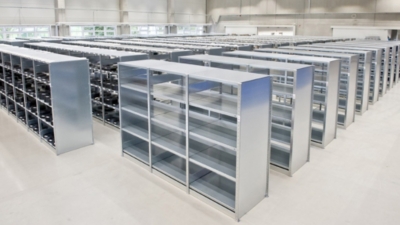 CWS-boco, Wiesbaden, Hesse
New location, new offices: In Autumn 2014, the textiles service provider CWS-boco moved into its new premises in Wiesbaden-Nordenstadt. Since then, the sales and distribution department has been working contentedly in its 1800 m² of new, modern and ergonomic workplaces and social rooms – coordinated, planned and designed with the support of KAISER+KRAFT Germany.
We are your enablers
A factory within a factory. A table as a scissor lift-operated work of art. Or smiling rooms. We are already looking forward to making the impossible possible for you.