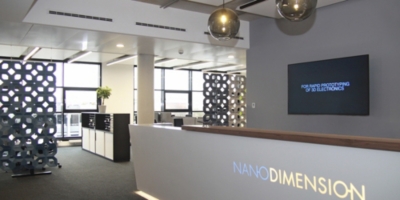 3D offices for 3D printers
A modern workplace design not only ensures that employees are productive and motivated – employers also benefit from higher rates of employee retention. In times of a shortage of skilled workers, that's a good investment. Our client Nano Dimension thought so too and commissioned kaiserkraft to plan and furnish its new offices.
Nano Dimension GmbH is an innovative Israeli company active in the field of additive manufacturing, and which produces machines for additively manufactured electronics (AME). This involves producing 3D-printed electronics using a multi-jet process.

Nano Dimension is expanding rapidly and just opened a new location in Munich, Germany in 2023 with 50 employees – and it's only just getting started.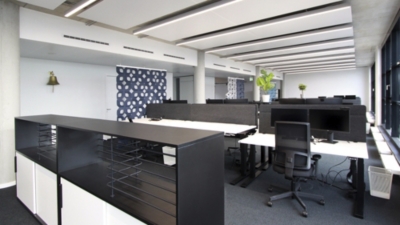 Task assignment
kaiserkraft was commissioned for the configuration of new premises on the ground floor and 3rd floor of the company building. Spaces and areas needed a new design that would create a modern and productive workspace: open-plan offices, workstations, conference rooms and kitchenettes.
Solution
New work sounds modern, hip and trendy. But in fact, it's old hat. Essentially, it means nothing other than good work: in a team, flexible, individual and under the best possible conditions. This is exactly what we have made possible.

We supplied all the furnishings: tailored to the individual needs and the budget that had been set, and including a furnishing concept that is bound to inspire the employees working in the new workspace.
Modern, pleasant workplaces make teams feel at ease and makes them more productive. And they make them enjoy working and staying longer. That's why it was so important to Nano Dimension that their specifications and requirements in relation to technology and design were implemented in harmony with the corporate design. Stylistically sophisticated and at the same time realised with efficiency.

As always in the project business and when working on this scale, things got off to a bumpy start. However, to obtain a better understanding and feel for the various issues right away, several site visits, many meetings on Teams and personal phone calls were made after the enquiry was received in order to discuss the potential products and construction plans in consultation with the manufacturer and to move this project forward over the long term with foresight. The work done together was very good.

After the construction of the building shell was subject to delays, we were also able to keep to our ambitious timeline. It took just under five to six months from the enquiry to the order. Nano Dimension is changing the way the world produces – and we're changing how it does its work from now on.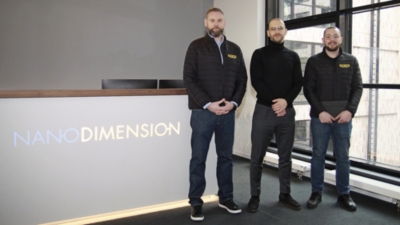 Normann Fichtner – Director Business Development
"The cooperation with kaiserkraft was absolutely professional from the first contact right through to completion. Our own ideas and concepts were not only implemented straightforwardly, the team from kaiserkraft even continued developing and improving them. This made the project team a real sparring partner and not just a service provider."