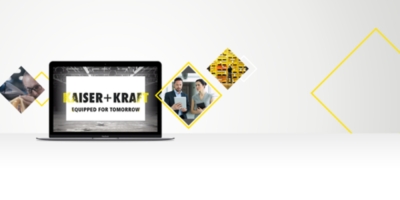 Make sure you're equipped for everything. No matter what happens.
Do you already have everything you need for tomorrow?
We all just want to do a good job. The point is: how well you're able to do your job often depends on how well we do ours. And that is, in fact, the best thing that can happen to you.

Time and time again, we've shown exactly how reliable we are. We have worked on teaching intralogistic transport vehicles to drive themselves. We helped relocate a test laboratory. And we have planned and set up a warehouse that is located in the middle of the sea.

This means that if you can't find anything suitable for you among more than 80,000 products, we will find a solution. And even if we have to invent it. After all, we want you to achieve everything you set out to do. This is exactly what EQUIPPED FOR TOMORROW means to us.