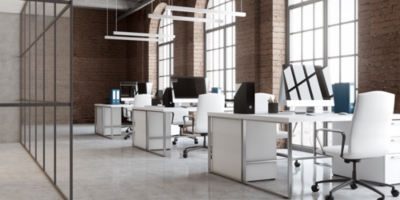 Your one stop shop for the office of tomorrow
Do you already have everything you need?
Good office work depends on many factors: how ergonomically you are able to sit or stand, how much rest you get, how you organise your desk, and how you greet business partners and colleagues. The demands and requirements are highly individual. With this in mind: do you already have everything you need for it?

Whatever your plans, you can rely on us to get to work on them and join you in developing suitable solutions. No matter what the future brings, find out about the office of tomorrow right here.
Our own brands
Two excellent brands for the office
Sustainability with activeGREEN
How to make your office more green
In-house production
Special is the benchmark for us
A serving trolley in your company colours? With a wheel stop, and the tray on top should have exactly the same height as the bistro tables in the break area? We'll get it done!

In our own production facility in Haan, we love special requests like this. The challenges that they bring us each and every day. For us, it isn't just a matter of "What doesn't fit, is made to fit", but also: "There's nothing that can't be done!"
Product categories
This is where you will find your new products for the office
Service
Special services that will help you with purchasing your office supplies