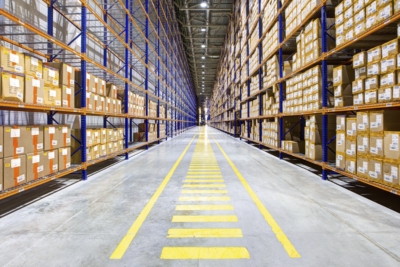 Our service package for the storage of tomorrow
Do you already have everything you need for it?
Logistics, production and services only function properly when all tools and resources are right where you need them. This means that how well your warehouse is stocked is decisive. Sometimes new solutions are required: sometimes you'll have to think big and build a high shelving unit, but sometimes you'll need to think laterally – or put some in-depth thought into it.

No matter how large your storage area becomes, you can count on us working with you to extract as much storage capacity from it as possible. Whatever the future holds, find out about the storage systems of tomorrow right here.
Our own brands
Two excellent brands for your warehouse
Sustainability with activeGREEN
How to make your warehouse greener
In-house production
Special is the yardstick for us
The e-module – an innovation that will get your warehousing moving
Far less physical strain during activities due to the electric motor
Simple thumb-operated controls at a forward and reverse speed of 4 km/h
Replaceable lithium-ion battery with 8 h of operation
Compatible with products from EUROKRAFTpro and EUROKRAFTbasic
Other products from our own production facility
We love your special requests. And the challenges that they bring us each and every day. For us, it isn't just a matter of "What doesn't fit, is made to fit", but also: "There's nothing that can't be done!"
Product categories
This is where you will find your new products for the warehouse