Our best barriers and marking products
A company's greatest asset is the health and safety of its staff. To help you protect that asset, we stock a large range of products for better on-site safety, and right now you can get these at a 20% discount*.
* Discount code only valid for products in the category Barriers and Bollards between 17 April and 30 April 2023.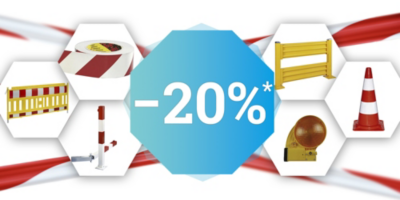 Our all-rounders for better workplace safety
When you identify sensitive areas on your company premises, it is vital to indicate these clearly and promptly to make sure that they are not accessed by unauthorised persons. This may include cordoning off dangerous areas, maintaining safety distances, using barrier tapes or warning markings and putting up warning signs.
Collisions can lead to injuries or cause damage to equipment and vehicles. This is why you need crash protection. An especially useful solution is flexible crash protection, which returns to its original form following a collision, saving you plenty of money on maintenance costs.
Meanwhile, protection bars, crash guard railings and bollards are easy to install and are a great way of protecting pedestrian routes on your company premises.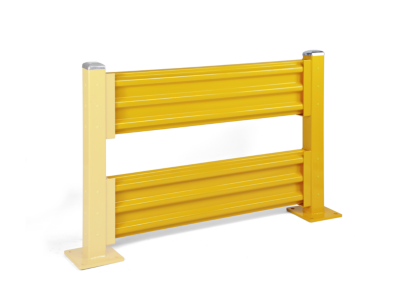 By using strategically positioned barrier fencing or other flexible barriers from our range of products, you can save yourself the worry about company safety – mobile barriers keep danger at bay. If you would like to control access to your company premises, you can install booms and barriers at entrances and on roads that cross your site. This stops unauthorised persons from entering and allows you to control through traffic.
Mobile barriers (e.g. expanding barriers) are a way of cordoning off work areas safely and quickly.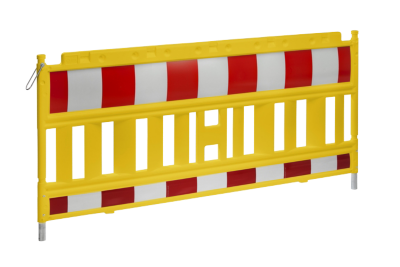 We're here to bring a bit of colour into your work day! Our coloured markings allow you to clearly indicate areas and routes on your company premises. Provided your employees keep to these specified routes, company traffic can flow in a safer, more controlled way.
By staying within marked areas, vehicles are at less risk of collision with surrounding objects. Our floor marking paints and floor coatings allow you to clearly mark storage areas or special loading zones. They can also compensate for small level differences.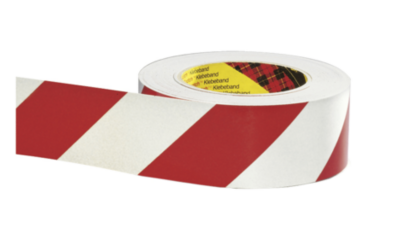 Cable ducts and speed ramps
Until we find a way of transmitting electricity through the air, cables and wires will be a permanent fixture on your company premises. The problem: when they cross traffic routes or footpaths, they present a tripping hazard and increase the risk of accidents. The solution: simply conceal cables and electrical hoses under cable ducts, which improve safety in both outdoor and indoor areas. Cable ducts prevent cables and the equipment they are attached to from being damaged when they are driven over, and also remind both drivers and pedestrians to proceed with caution.
Speed ramps not only mark out hazard zones, but also help to calm traffic on company premises. Why? Anybody who has ever driven over a speed bump too fast will know it gives you a nasty jolt – so you are likely to reduce your speed voluntarily next time.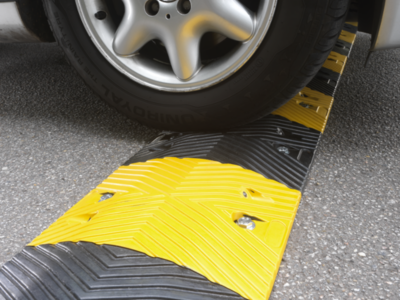 Contact us!
We are available to answer any further questions you might have.