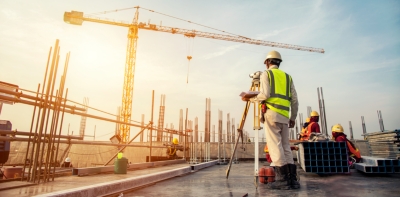 Prepare and equip construction sites and make them safe – professionally
Safety equipment for construction
Plastering, paving, boarding, insulating: construction workers do extraordinary things every day. They create the places in which we live and work. Our role is to provide them with what they need to keep safe. So make sure that, at your construction site, safety is built on a solid foundation.
Discover our wide range of products for better protection and prevention at construction sites and in the construction trade. Together, we can protect what needs protecting: your employees.


Making construction sites safe
Signposting the way to a safe tomorrow
Whether you are putting up scaffolding or pruning trees, constructing roads, buildings or other infrastructure, good site safety is vital for any project, and even a matter of life and death in some cases. Here you can find out everything you need to know in order to ensure the safety of your construction projects, sites and employees and also to protect pedestrians from danger and injury.
Work protection clothing
Making everyday work as safe as possible
Every job is different, every construction site has its own challenges and every construction project follows its own course. But there's one thing that should be a constant throughout: work protection clothing. After all, this can save lives. And when personal protective equipment (PPE) is not only practical, functional and comfortable, but looks good too, then we know we've done our job. Try it out – and try it on!
Construction site equipment
Well-equipped for every construction project
In order to feel at home on a building site, you need more than just a knowledge of the local conditions. Here too, professional construction site equipment can make work not just easier, but also much safer – right from the groundbreaking ceremony onwards. Discover products for construction sites of all sizes that will help to ensure a safe site for workers, developers and visitors.
Equipment for emergencies
... just in case something does happen
Any site where the work involves hazardous materials needs to have emergency equipment on hand: to quickly deal with spilled liquids, for emergency showers and eye showers, and for safe, fire-proof storage of various items.
Accidents at work: Causes and what you can do about these
If you think sharks are more dangerous than chairs or toasters, this article might surprise you. It will also introduce you to the soft skills that improve workplace safety.
Practical tips for a safe construction site
On a construction site, there are dangers at every turn. So it's crucial that you protect your employees as well as possible. The following tips will help you to make your construction site a safer place to be.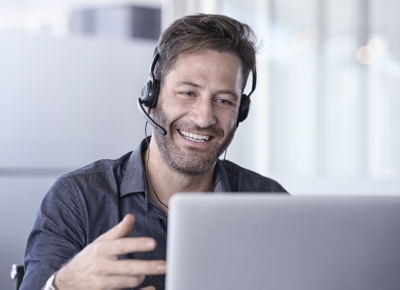 Contact us!
We are available to answer any questions, free of charge.