Your company, our input
Welcome to the Production product range offered by KAISER+KRAFT – which is where you'll find our extensive range of products for the complete configuration of your production facilities. Products for indoor and outdoor use, for the workshop, industry and common rooms, along with much more.
One of the most important prerequisites for safety at the workplace is being able to cordon off or mark out areas that need protection or are dangerous. Our product range in this category covers both temporary and permanent fittings, from marking paint to speed ramps and even impact protection. 
What does a fully equipped PC workstation encompass? A PC, a monitor, keyboard, printer, base... and ideally plenty of space for everything, with good ventilation and maybe even castors. This is exactly what our PC furniture provides – the PC cupboards and workstations will keep everything you need for working at the computer within reach.
Where there's organisation, there are usually cupboards nearby. Whether it's files, tools, work clothing or hazardous substances – cupboards with different dimensions, materials and security levels provide organised and space-saving storage for all the items you need for your daily work as well as all the things you don't need to use right now.
The right equipment makes an easy job of the work and ensures safe and well-structured procedures in the workshop. However, what exactly the "right" equipment might be varies from company to company. This is why from workstation lighting to tool kits, we have added everything to this category that a professional workshop might find useful.
Other categories
You'll find numerous other categories with many practical products in this area.
More information about the topic of production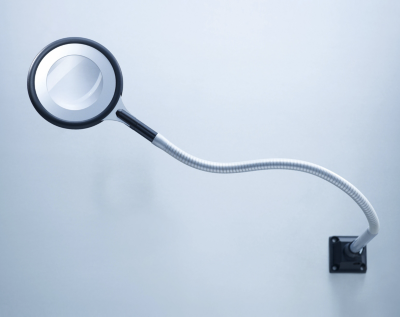 Lamps are designed to provide light. And yet different workplaces require different types of lighting – an office lamp, machine lamp or magnifying lamp might best suit the job you are doing. Read up on different lighting solutions here.
Even more information, along with tips, can be found in our Production shopping guide.