Plenty of power left in stock
Welcome to the Storage product range offered by KAISER+KRAFT – you'll find everything here to fully equip your store, from basic configuration with shelving units right through to the labels for the individual bays.

It doesn't matter how large your storage facilities are, or what you store there: Organising a storage area will succeed or fail with the equipment used. This is why you'll find everything here for a structured and organised storage facility – from open fronted storage bins for small parts to pallets and mesh pallets for larger parts, and even pallet boxes with a capacity of more than 3000 l.
 
Anyone who talks about storage is also talking about shelving units. However, to achieve the best handling performance for your specific warehouse, you need exactly the right heavy duty shelving unit, wide span shelving unit... or would a boltless shelving unit be able to do the job? You know which shelving units are best suited to your company – and we've got them.
 
Working at heights involves additional dangers – however by providing safe ladders and scaffolding, you can ensure that your employees always have a firm footing. Whenever steps or a ladder are nearby, this also prevents anyone from using dangerous alternatives such as an unsteady crate for climbing.
Sometimes it's the small things – the markings on the ground or the Knuffi warning and safety strips – that prevent the worst from coming to pass. Precautionary measures such as speed ramps and edge and impact protection are particularly effective in the warehouse to keep employees, transport equipment and furnishings safe.
Other categories in the warehouse area
You'll find numerous other categories with many products to round off your warehouse in this area.
 
More information about the topic of warehouses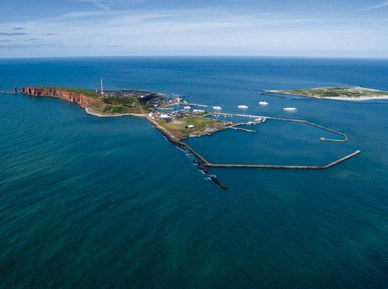 You can plan and configure your warehouse on your own. Or we'll assume the responsibility for you and implement your ideas just how you want them. Our experts will take care of the full project management – and you can obtain an impression of what that might look like under projects & references. We configured, for example, a complete warehouse on Helgoland for RWE Innogy, including custom made models, and together with Vishay, we mastered a major new storage and logistics centre project.