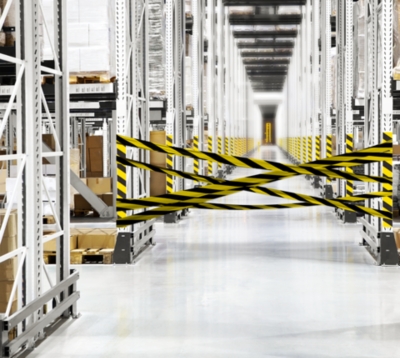 Security shop
Staying on the safe side. With the right products for more prevention and safety, keeping distance is made easy.
By thinking and acting with foresight, risks can be reduced to an acceptable level. This is all the more important now that there are special rules at work, like the ones that apply in the food retail industry, in hospitals, pharmacies or banks, making even better means of protection necessary.
Maintaining a safe distance and frequent and thorough hand washing are only two of the most important solutions; today, we are happy to add ours to them. We have clever products that help you to keep your distance, and to ensure prevention and safety.