Back
Workshop Product Guide

Modular industrial gangway systems
Construction orientated to DIN EN ISO 14122
Modules can be adjusted to on-site conditions
Many uses in indoor areas: storage, production, alongside or over production equipment.
Platform modules can be manufactured individually according to specifications to an exact height
Three platform lengths that can be combined easily with each other at the same height
Pre-mounted assemblies are simple to combine and can be securely fastened to the ground with foot brackets
Access via a 45° staircase with handrails and self-closing security gates
Permissible max. load: 150 kg/m², effective load: 300 kg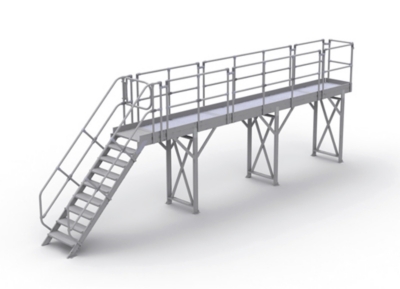 Fig. 1: configuration example with a 9-step staircase and 3 platform modules

Staircase + module = gangway system
1 platform
1 support
2 rigid railings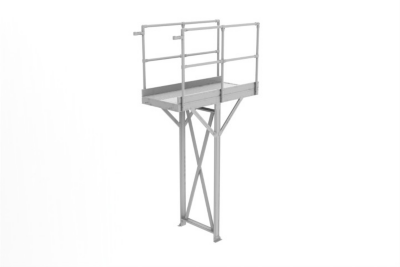 Fig. 2: module 1300 – 2499 mm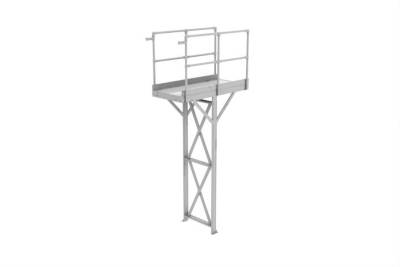 Fig. 3: module 2500 – 3000 mm
Two model variants with aluminium ribbed metal covering are available as standard modules. The modules have a height of either 1300 mm to 2499 mm or 2500 mm to 3000 mm. The width of the platform is 850 mm. With railings the width increases to 950 mm. If the exact height of the top platform surface is stated on ordering, the module is manufactured and delivered to specifications.

Important:
When putting a gangway together, modules can only be combined at the same platform height. When ordering, the required platform height (top platform surface without foot rail) must always be specified. Should you require different platform heights for a gangway, we will be happy to advise. Gangways for outdoor areas are also available on request.

1 staircase
1 platform
1 front railing
1 security door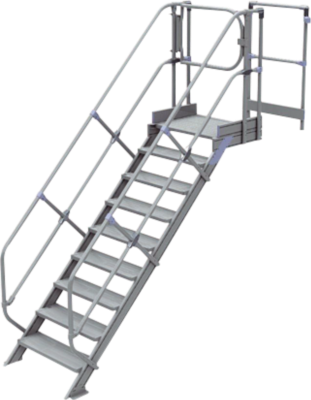 Stairs incl. self-closing security doors and railing for the front side of the platform. Rigid hand rails on both sides and gangway with foot and knee rails. Height: 1100 mm. For stairs at intermediate heights, the next highest module must be ordered. Again, the staircase will be adjusted to customer requirements.
Important:
When ordering, the required staircase height (top platform surface) must always be specified.
Other models, e.g. for outdoor areas or with other platform coverings are available on request.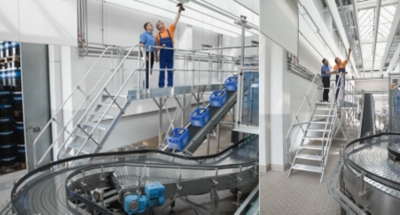 Possible platform coverings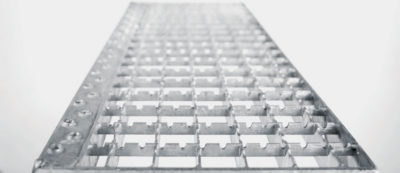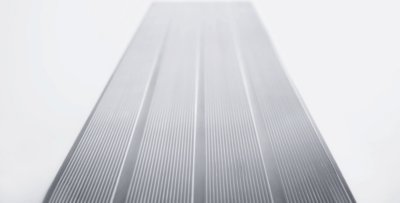 Ribbed aluminium (standard)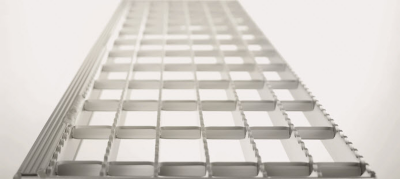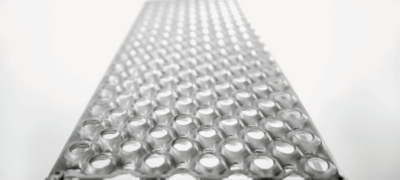 Perforated aluminium sheet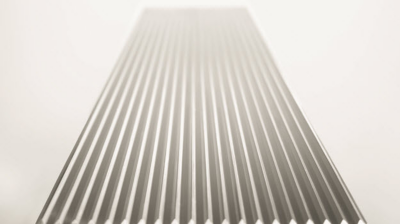 Ribbed aluminium (deep ribs)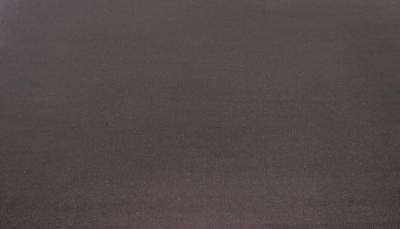 Our top categories from this guide