Back
Environment Product Guide
Basic cleanroom definitions
Our product range offers a large selection of cleanroom products designed to help you maintain your individual directives related to particle concentration. These products include shelving units, transport and device trolleys, tables, cupboards, changing room furnishings, waste collectors, industrial chairs and more.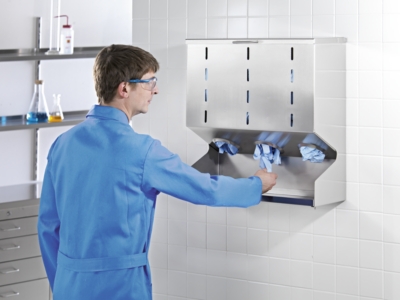 In many of today's production areas it is necessary to monitor and control particle concentrations in the air. Any type of contamination must be effectively prevented. This is particularly important for semiconductor manufacturing plants, medical facilities, pharmaceutical companies and the like.

When seated, a single person gives off up to 10 million particles per minute through normal movements of the arms alone. Cleanroom systems are tasked with effectively counteracting the hazards presented by humans and the workstation itself.

Where possible, we provide a recommendation for each product regarding the cleanroom classes for which it may be used. The basic conditions of your cleanroom (e.g. particulate type, media used, etc.) and your company internal guidelines are critical factors for the selection and procurement of products. We would be happy to advise you which product version is suitable for your specific application.
A cleanroom provides a specific area in which work can be performed under "clean" conditions. These conditions are required in an ever growing number of sectors: in the medical sector, research laboratories, in food processing, pharmaceutical, electronics and semi-conductor industries.

The contamination of the production area, due to dust and particles, would impact product quality - to a limited degree or significantly. Simply providing the room with clean air alone is not sufficient in creating a "clean" workstation. The accumulation of contaminants in the room must also be prevented. All the same, virtually no cleanroom is identical to the next. The size of the room, the process flow, the desired cleanroom class and of course, the cost of investment and operating costs, all necessitate individual solutions.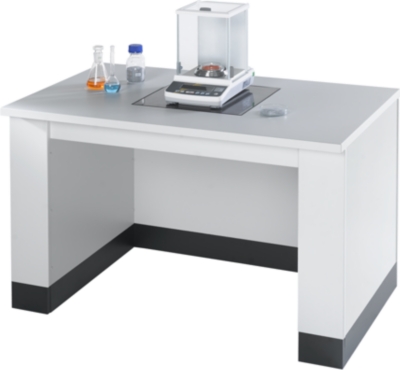 Function of cleanroom systems
Cleanroom systems protect products, processes and personnel from the damaging effects of impurities. The actual function of the cleanroom system is to ensure that a previously specified level of air purity, with regard to airborne particulate impurities, is maintained. This is necessary to prevent the damaging effects of such airborne impurities on processes and personnel.

In a broader sense, this translates into the following tasks:
Keeping particles in the ambient air out of the work area
Air filtration and routing of air flow
Gradation of vacuum and excess pressure between larger and smaller spaces
Maintaining certain air properties such as temperature and relative humidity
Supplying processes with ultra pure media
Cleanroom compatible production engineering and process control
Adapted behavioural patterns of personnel and the training and motivation required for this
To control the external purity of products, work surfaces and packaging
To purge and decontaminate process exhaust
Product protection:
Protects materials from cross-contamination by other active substances manufactured in the same working process
Safeguards semi-finished and finished goods in pharmaceutical production from contamination due to microorganisms and their metabolites (pyrogens)
Protects working processes in the biotech industry against contamination from foreign microorganisms
Ensures the sterility of parenterals
Personal protection:
Shields personnel from process risks
Protection against contact with highly active materials
Protects the work environment from hazardous substances
With this spectrum of tasks, the cleanroom system is a critical link in the chain of protective measures for the production of pharmaceuticals, foodstuffs, semi-conductors, etc.
Our top products from this guide
Our top categories from this guide