Hand and surface cleaning cloths
75 cloths
Gently removes stubborn dirt
Contains ingredients to care for the skin and replenishes lipids
No scrubs – no abrasive agents or abrasive cloth is used
Awarded the Dermatest seal of approval as very good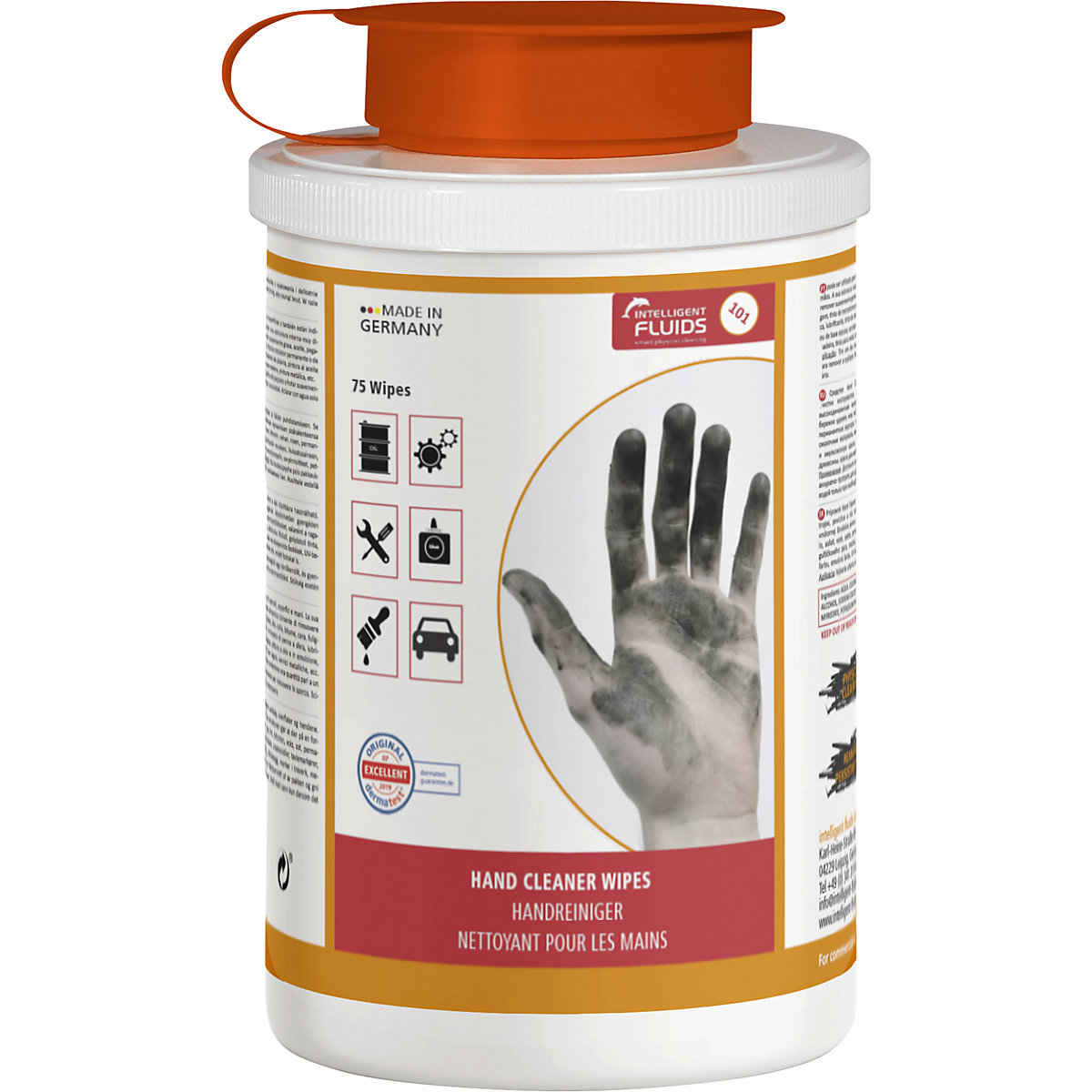 Hand and surface cleaning cloths, 75 cloths, pH value 5.5 – 6.5, 6+ items
The hand cleaner was developed to remove even the most stubborn dirt from hands while caring for the skin at the same time. Among other things, it removes grease, oils, adhesives, bitumen, wax, soot, felt-tip pen, ball point pen, lubricant, board marker pens, paints and varnishes such as oil-based paint, dispersion paint, UV varnish, wood stain, metal varnish. The hand cleaner combines tool, surface and hand cleaning in one product. The smart cleaning effect works without aggressive chemical dissolver or abrasive ingredients, in contrast to conventional cleaners.
The tried and tested functional principle of the intelligent fluids® strips off any dirt in a two-step process:
– Penetration, infiltration and fragmentation of layers of dirt
– Stripping, enclosure and removal of the fragments

Please note: use the product undiluted, as water impairs the fluid's effect.
Gently removes stubborn dirt
Contains ingredients to care for the skin and replenishes lipids
No scrubs – no abrasive agents or abrasive cloth is used
Awarded the Dermatest seal of approval as very good
Customers who purchased this item also purchased