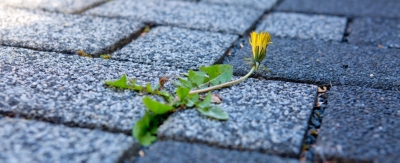 An admission of imperfection.
Advertising cannot save the world, but it can cause us to reconsider the way we act.
Drinking beer for the rain forest, nappies for vaccinations in Africa, CO2-free salami as a panacea against climate change. Is this how sustainability appears in advertising?

The topic of sustainability in advertising has not just affected products in the past few years, but also product communication itself. This is the reason why many companies regard sustainability as an important factor in raising revenue and now place greater emphasis on the right marketing mix. Marketing not only has an ecological dimension with regard to limited resources and environmental pollution, but it also has a social dimension in terms of human well-being. Sustainable advertising should therefore be measurable, perceptible and something we can experience − and it should communicate a good feeling, a healthier conscience as well as the best product to consumers.

Advertising, therefore, is necessary. However, we regard it as communicating the need to be courageous and to talk about what we are doing.

So let's talk about it. We think it's important to reduce the amount of printed advertising material. For this purpose, we are constantly expanding our online product range and exclusive web articles to reduce paper advertising along with the costs and resource consumption that goes with it. A new software procedure means that we can save 1200 proofs and colour-matching test printouts a year. That is 105 m2 of paper. And we don't need to point out how many transport routes are saved by this. In addition to this, electronic invoices are replacing traditional paper bills more and more.

Unfortunately, it is not possible to do without paper completely and therefore we make sure that our printed advertising material is produced in an energy-efficient manner and that the paper comes from certified, sustainable sources. We produce the KAISER+KRAFT catalogue together with Mohn Media Mohndruck GmbH and have reduced solvent consumption in the printing process. By the way, our partner won the "Print&Media" award in 2008 as an acknowledgement of its status as the most environmentally friendly printing company in Germany. We also distribute our printed media in a CO2-neutral manner by shipping it with DHL, DHL GoGreen. Since 2010 we have also been recording all of the CO2 emissions of our printing activities and have been able to use this to form useful approaches towards continually improving our contribution to protecting the environment with environmentally friendly materials and production processes. CO2 emissions and compensating for them are calculated and checked in accordance with the ISO 14064 Principles and Regulations for Carbon Management Systems. Completely digital brands are exclusively available on the Internet support this development and the ambition to use fewer resources at KAISER+KRAFT. Ultimately every tonne of recycled paper saves 3 tonnes of fresh fibres and every ballpoint pen made from recycled cardboard or bio-plastic makes companies less dependent on oil.

Sustainability also means perseverance. And is, therefore, a way of acknowledging imperfection. Mankind is imperfect and can never reach full sustainability in his actions. However, by attempting to make the world a little greener with advertising is a great and important impetus to encourage behavioural change.