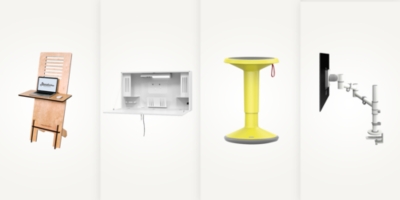 Business equipment for all those who expect more
Home office products for supreme comfort
What is it that makes a good job? There's more to it than you might think: more movement, more me-time during the day, more courage to try out something new – like giving your home office an update, for example.
After all, you can work anywhere – as long as you have the right equipment for an optimal work-home balance. Show your staff the respect they deserve with products that go above and beyond the standard.
Modern and ergonomic seating solutions
Are you sitting comfortably?
Dynamic sit stand solutions
New fitness products for the workplace
A successful business is built on healthy and creative staff. Our sports equipment gets everyone up and running, improving the performance and concentration of your team – whether in the office or at home.
Brand new: products for your business premises
Explore our product ideas for making working together at the company premises more enjoyable, modern and efficient. With the right solutions, you can kit out every room in your company for the new world of work.
5 tips for greater well-being when working from home
Mobile working is no longer just a stop-gap solution. Working from home is now a genuine alternative to going into the office. So it's high time to make sure you are properly set up for remote working and to develop routines that make work more pleasant. Find out more in our 5 tips for greater well-being when working from home.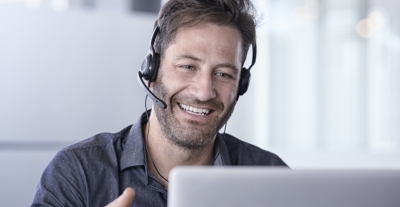 Love what you do: when work makes you happy
We'll be pleased to advise you on workplace equipment that will ensure work time is seamlessly integrated into other areas of life – with new products for all those who expect more.

In this way, you'll make sure your employees enjoy working for you and won't be tempted to go elsewhere.