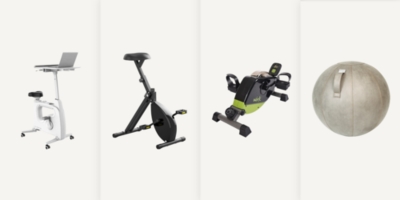 Business equipment for all those who expect more
Fitness products for the workplace
What is it that makes a good job? There's more to it than you might think: more movement, more me-time during the day, more courage to try out something new – like working out at work.
After all, you can exercise anywhere – if you have the right equipment for an optimal work-health balance. Show your staff the respect they deserve with products that go above and beyond the standard.
Fitness equipment for working at a desk
For more legwork and better brain work
Latest must-haves: products for supreme comfort whilst working from home
Give your home workspace an update: you can mix and match equipment to suit your needs, so that even the smallest spaces are used to optimum effect. And of course, we've made sure you get some exercise when you're working from home too.
Brand new: products for your business premises
Explore our product ideas for making working together at the company premises more enjoyable, modern and efficient. With the right solutions, you can kit out every room in your company for the new world of work.
Keeping fit whilst on the job
Companies have recognised the benefits of corporate fitness as an integral part of occupational health management. And the latest trend is for employees to get fit directly at their place of work. How might this look and what are the key aspects that you should consider?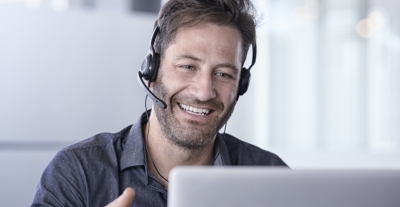 Love what you do: when work makes you happy
We'll be pleased to advise you on workplace equipment that will ensure work time is seamlessly integrated into other areas of life – with new products for all those who expect more.

In this way, you'll make sure your employees enjoy working for you and won't be tempted to go elsewhere.