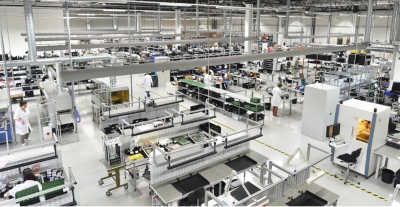 Latest information on COVID-19
Workshops & manufacturing
Whether the first wave of the coronavirus is already behind us, and how many more will come, remains unclear at the moment. One thing is certain, however: warehouses and logistics must continue to function without disruption. You and your employees are celebrated as "essential" and as "everyday heroes", because without them a stable supply of basic essentials won't be possible.
However, the fact is that due to COVID-19 and the fraught order situation, reliable and fast transport of orders is not always straightforward. Hygienic, efficient work in the warehouse can also quickly become a challenge. Learn how to support and protect your employees, banish any uncertainties and satisfy legal requirements.
Which recommendations apply to manufacturing?
In order to contain the COVID-19 epidemic, employers are responsible for informing, introducing and monitoring the effectiveness of the measures and should implement specific precautions. In the following, we explain what you need to know and comply with:
Workplace preparation
Prevent the transmission of infections by demarcating the workstations (at least 2 metres) with barriers or adhesive tapes. An infection control barrier provides even more reassurance
The safety intervals throughout the production plant must also be marked every 2 m, for example with adhesive tape or barrier chains
Provide hygiene products in the sanitary facilities, in particular disinfectants, liquid soap and towel dispensers
Additional equipment for hand hygiene and disinfection right at the workplace and directly at machines, including paper towels and waste sacks
Have a supply of mouth and nose masks for situations where the minimum distances cannot be reliably maintained
Employee preparation

Inform employees about the risk of infection and how to maintain hygiene (e.g. regular hand washing)
Distance must be maintained at all times, also when holding conversations and throughout the entire company premises
Avoid spending breaks and meals with a group
Define alternative ways of greeting each other without physical contact (no shaking hands)
Turn away from others to sneeze and cough and do so into the crook of your arm
Guidance for work procedures
Thorough, regular cleaning and disinfection of the work area, especially handles and steering wheels on machines and work equipment
You and your employees must wear mouth and nose masks if the minimum intervals cannot be reliably maintained
Keep tools and work equipment clean and only share them with colleagues when there is no alternative
Do not share work clothing with colleagues and wash it regularly
Use professional-grade protective gloves
If an employee exhibits signs of being infected: send them home immediately
3 Tips for practising occupational health and safety in relation to COVID-19
Keep it personal, wherever possible
During normal, everyday work, sharing tools, equipment and even workplaces is not a problem. While COVID-19 is still spreading, this is now taboo! Although machines often need to be shared, you can provide each employee with their own personal tools, clothing and protective equipment.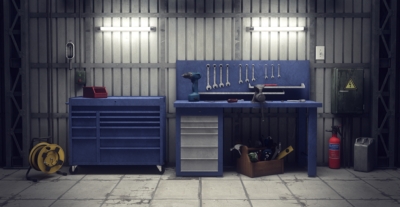 Work according to the two factor principle
Things can quickly become hectic in the workshop. Where tape is overlooked in the rush, an information board provides a reminder. Where a breathing mask is forgotten, the hygienic partition wall provides protection. After all, this has twice the impact!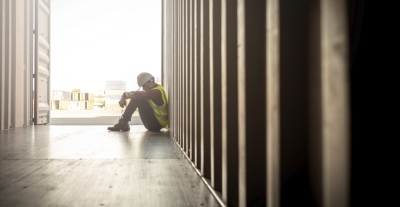 Clear instructions provide guidance, an open ear reassures trust and security
The occupational health and safety standard also mentions minimising the affects on mental health. The uncertainty that the corona crisis brings with it leads to anxiety. Isolation and the high work intensity in production heighten this. Clear rules help to absorb this, but also offer your employees an opportunity to talk.
Achieving results: Protect your employees in manufacturing
Checklist for workshops & manufacturing
Preparation
Minimum intervals between workstations must total 2 metres (barrier tape, anti-virus protection wall)
Mark safety intervals through the workplace (adhesive tape, barrier chains)
Hygiene products in sanitary facilities (disinfectant, liquid soap, towel dispensers)
Additional hygienic measures at the workplace and workstation
Provide personal protective equipment (breathing masks, protective gloves)
Information & communication
Inform employees about the risk of infection and how to maintain hygiene
No shaking hands! Only alternative ways of greeting without physical contact
Distances must be maintained, also when holding conversations and throughout the entire company premises
Avoid spending breaks and meals with a group
Guidelines for a safe workday during COVID-19
Thorough, regular cleaning and disinfection of the production facility
If you have any doubts, wear mouth and nose masks
Personal use only and thorough cleaning of work clothing
Staggered breaks and small, fixed teams on the same shift, machine or tool
If an employee exhibits signs of infection: Send them home 
If you have any further questions, please contact us on 1 800 677 300. Or contact us via e-mail on sales@kaiserkraft.ie.