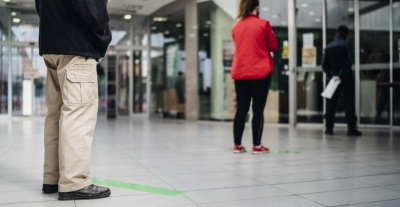 Latest information on Covid-19
After weeks of closures, shops are finally able to breathe a sigh of relief. Under the current rules, shops may be reopened. However, strict rules apply.
Following them is imperative in the retail sector: individual contact and customer proximity are part of the business.
Find out how you can reliably protect your customers and employees, comply with health & safety requirements and still guarantee an optimal shopping experience.
Which recommendations have been made for the retail sector?
Limiting the number of customers in the store, overall and in any particular congestion areas, for example, doorways between outside and inside spaces.
Providing clear visual guidance on social distancing and hygiene to people on arrival, for example, signage and visual aids.
Setting up screens/barriers at checkouts/desks/food counters where possible
introduction of lane monitors to monitor and remind customers to maintain physical distancing
Remind customers that is it advised to wear face coverings in enclosed public spaces
What about my staff?
Employers are obliged to provide their employees with comprehensive information about the risk of infection and how to maintain hygiene. This includes encouraging your employees to wash their hands frequently and thoroughly. Also provide them with regular reminders about precautions such as sneezing away from others and coughing in the crook of your arm.
In addition, you are obliged to implement a number of practical measures to actively protect your employees:
Suspending or reducing customer services that cannot be undertaken without contravening social distancing guidelines.
Providing hand sanitiser to help everyone keep good hygiene through the working day.
Using floor markings and signage should remind both workers and customers to follow to social distancing wherever possible.
Change the way work is organised to create distinct groups and reduce the number of contacts each worker has.
3 Tips for social distancing in sales areas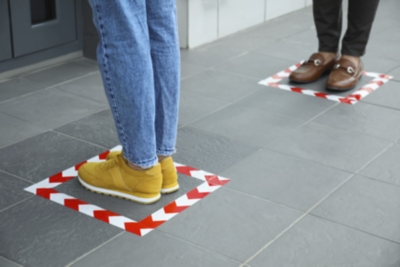 Barrier tapes and posts to mark safe distances
Floor markings and barrier tapes satisfy the guidelines, create clarity and protect customers and employees even when in close proximity.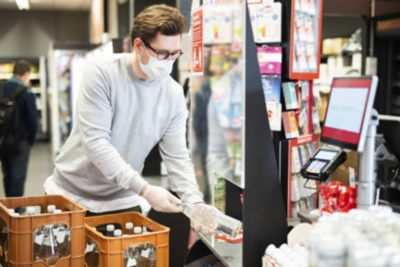 Panels and screens to reduce the risk of transmission
Take mitigating action in tight spaces by using screens or barriers to separate people from each other.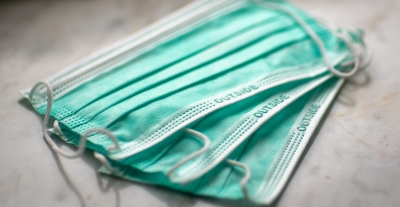 Protect yourself and others with face coverings
Face shields and face coverings reduce the spread of COVID-19. Show that you care about the well-being of your customers by providing masks for them
How to make it work: Ensure your business stays safe
Checklist for shops and branches
Preparation and communication
Informing employees about the risk of infection when open to the public
Communicate personal hygiene and protective measures.
Clean the business thoroughly and hygienically
Equip the sales area and staff toilet with hygiene products (soap, disinfectant, paper towels)
Define alternative greetings (without physical contact)
Divide up the checkout area into minimum intervals of 2 m (using protection screens)
Clearly mark protective distances within the shop floor (adhesive tape)
Staggered breaks and the shift patterns to reduce contact.
Sales guidelines
Avoid physical contact with customers or colleagues.
Where face coverings if possible.
Provide customers with masks so that every customer can feel safe entering your store
Increase the frequency of handwashing and surface cleaning.
If an employee exhibits symptoms, they should immediately self isolate and get a coronavirus test.
If you have any further questions, please contact us on 1 800 677 300 .
Or contact us via e-mail on sales@kaiserkraft.ie.